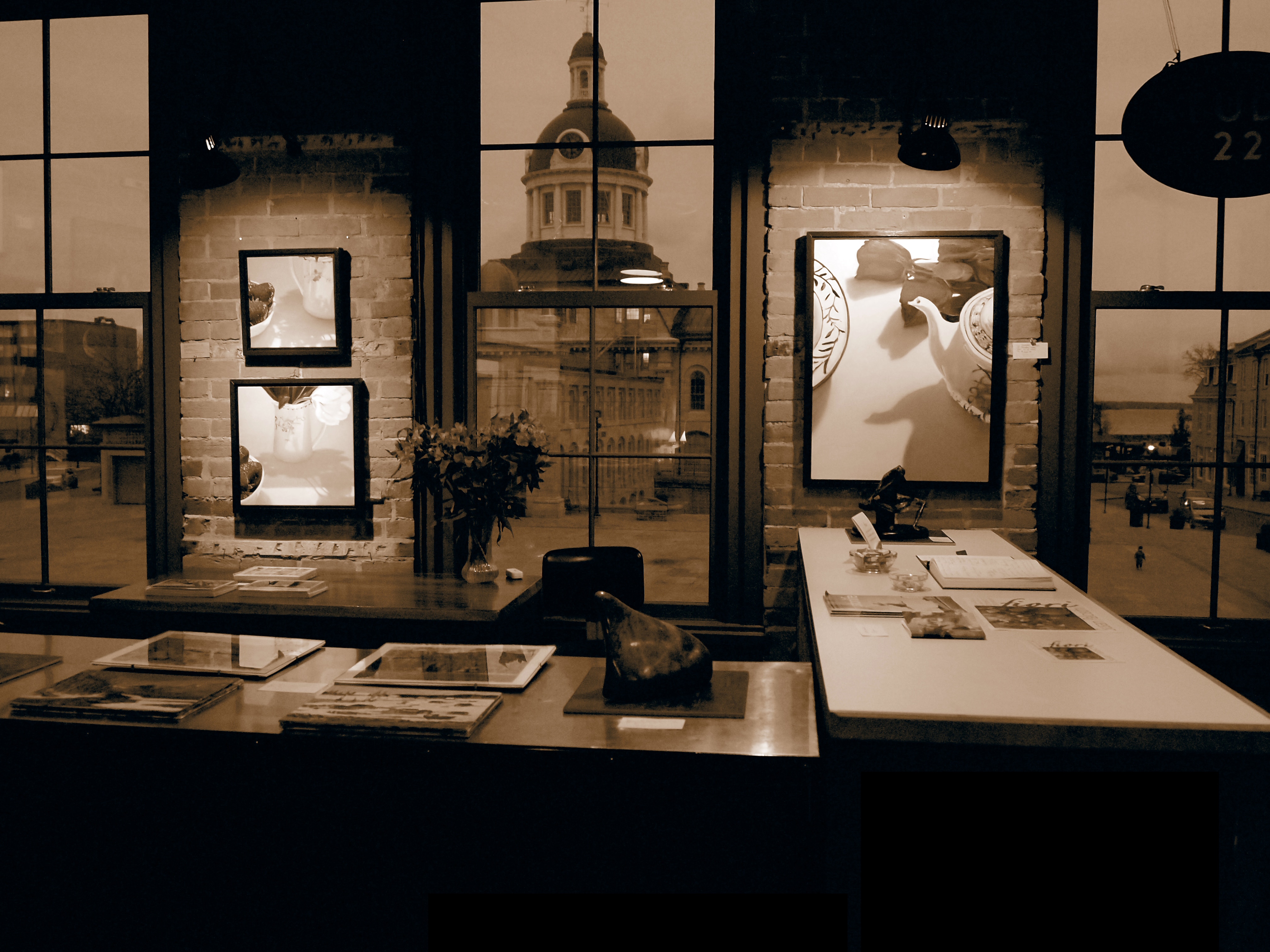 the Open Gallery at Studio22
Host your next office party, reception, celebration
in a beautiful art gallery overlooking Kingston's Historic Market Square.
Suitable for book launches, cd release parties, intimate concerts and private events.
Studio22 boasts over 2000 sq. ft. of Open Gallery space on three floors. The three main rooms feature exposed brick and stone walls, with 9 large windows facing directly onto the Market Square and the historic City Hall of downtown Kingston.  The first floor is mobility accessible, but there is no elevator to the upstairs spaces.  The gallery has 2 rear fire exits and 4 public washrooms.  There is a light system for simple staging and controlling the art display. We have a sound system for cd, tape and mp3 usage. There is also a small kitchen located on the third floor, which is separate from the gallery proper, accessible upon request.
Rentals rates start at $200 / hour for the use of the space.  All rentals are subject to additional fees for additional services.  Rentals times start when you enter the space for any set-up and preparation and end when clean up is complete.
We are excited to be collaborating with Black Dog Catering to offer seamless event planning.  Studio22 provides the venue, Black Dog Catering provides food, drink and service.