Art is the way I keep my balance in a changing world.
For me, balance does not mean stasis. I recognize that in nature, just as in the social environment, things are in a constant state of flux. But I still strive to find a point of equilibrium, even if it is only transitory. My goal is to find, and to offer, a small island of calm to the viewer.
I choose fibre as my medium because of the variety of textures available to me. From the beginning I included hand woven wools and pleated organzas with the flatter cottons and silks. Recently my work has become increasingly three dimensional as I include knitted elements in my pieces.
I have been making and selling fibre art for over twenty years, and very much enjoy interacting with the viewing public.
I am privileged to be a member of the Kingston Fibre Artists, a group of women who are interested in experimenting with the medium, and from whom I derive both energy and inspiration.
No items found
Related News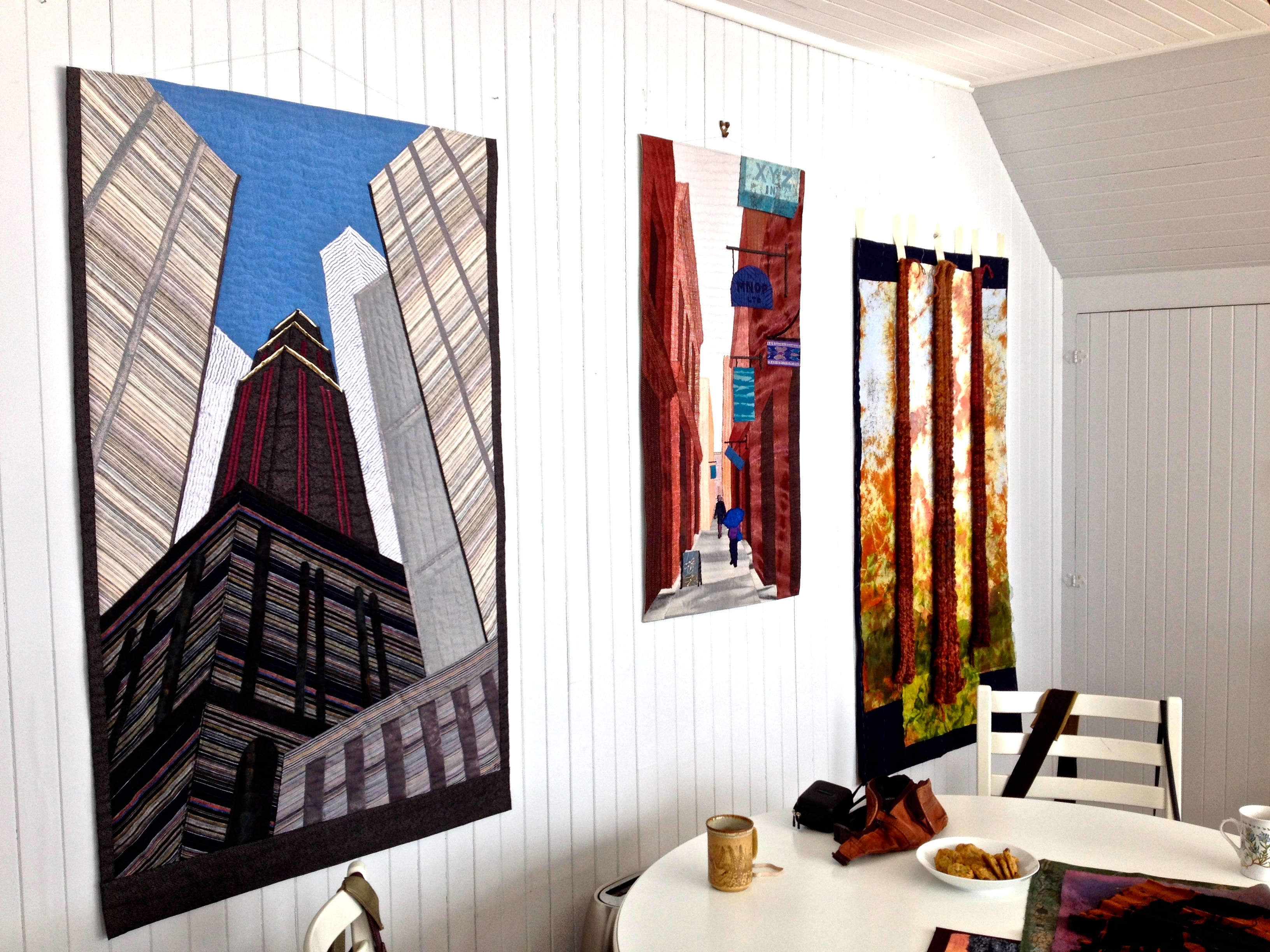 Avi Jacob interviews Phillida Hargreaves For local artist, Phillida Hargreaves, the world of art is "totally open." She works in her home in a bright room with large bay windows overlooking lake and trees – full of life all year round. Phillida works with fabrics and wool to create scenes both imagined and witnessed. […]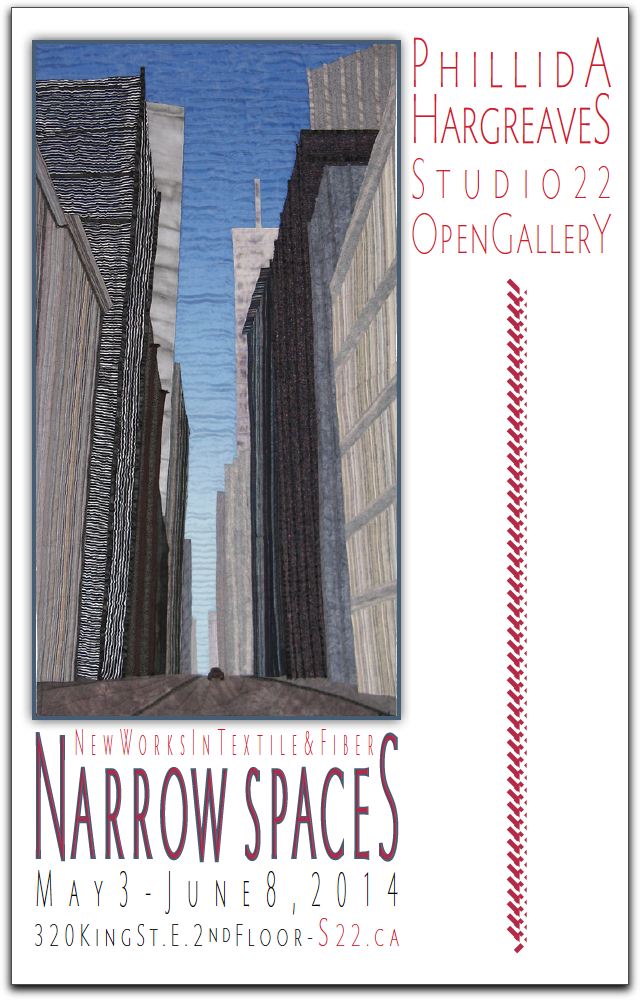 Phillida Hargreaves Narrow Spaces New works in Textile & Fibre May 3 to June 8, 2014 This exhibition is about narrow spaces in the urban landscape. I am drawn to narrow spaces at the same time as I am anxious to move through them. It is this ambivalence that I explore through art. My intent […]