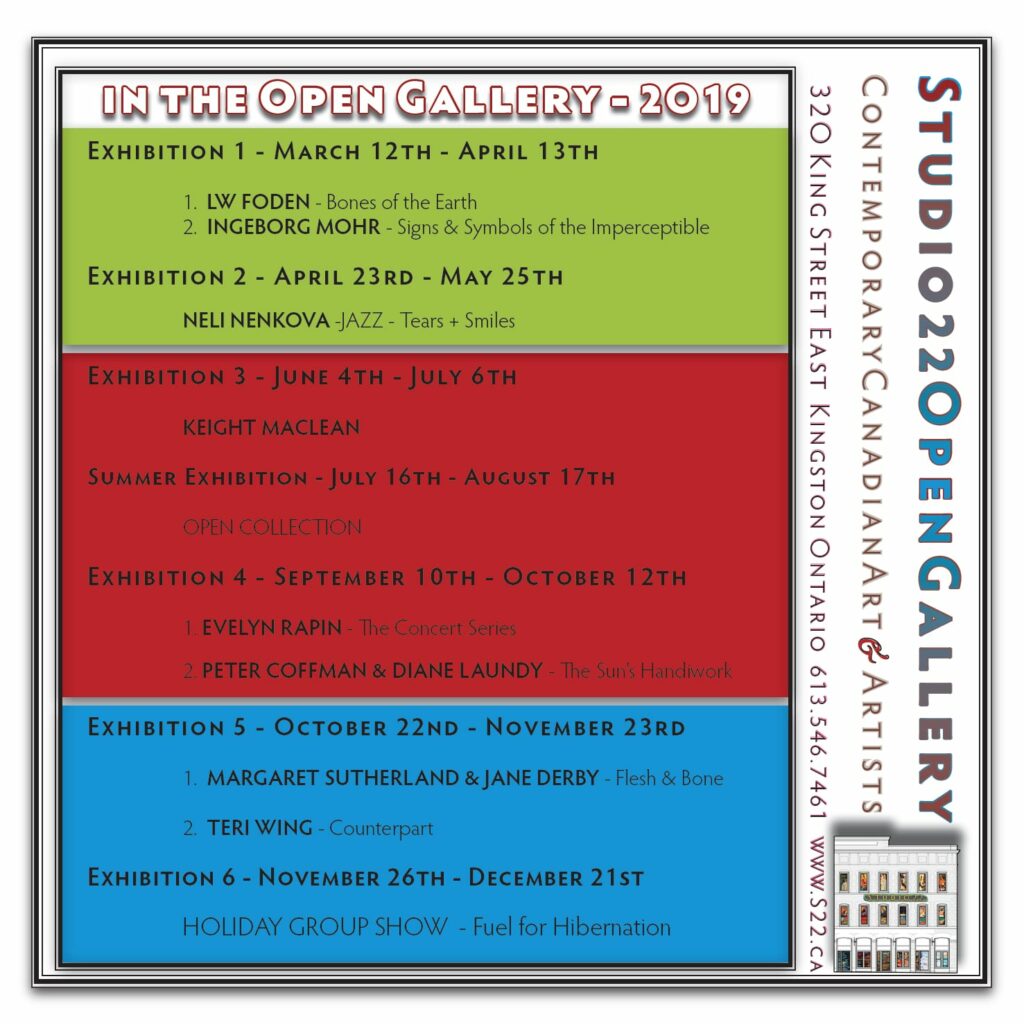 IDEA MANUFACTORY POSTER ART SERIES NELI NENKOVA'S graphic paintings have inspired us to create an Art Poster Series for this collection.  12 jazz icons inspired from Nenkova's individual paintings plus one group poster representing the entire JAZZ – TEARS AND SMILES series. The posters are designed by Hersh Jacob and produced by Studio22's Idea Manufactory.  Each poster is 3 feet...
Nenkova's pieces do more than visually captivate the viewer; through the use of vibrant colour and brushstroke, the artist's work succeeds in not only capturing the improvisational element unique to this music genre, but also immortalizing the soulful creativity of these larger than life legends.
New works from Bernard Clark's ongoing Notorious Series Bernard Clark likes working in series.  Known for his Tattoo Portrait series, he has also explored numerous other sets of work.  At Studio22, we have seen Musician and Artist Portraits, Hotel signs, Pop Art signs and Camera series. His newest effort, Celebrity Mugshots, is part of Clark's ongoing Notorious Series which began with...
It is only when standing directly in front of one of Mohr's pieces that one can truly appreciate the beauty of the unanswered questions, embedded in the layers of paint and left behind for us, her audience, to dissect and absorb.
Ingeborg Mohr began her artistic career producing watercolour paintings inspired by the landscapes of her childhood in Austria as well as day to day life when she moved with her husband and three children to Saskatchewan. It wasn't until she moved to Toronto in 1955 and encountered the work of the Painters Eleven that she began exploring the variable physical characterics of paint and color as a means to convey pure emotion over profound meaning.
I believe my interest in people started at a very young age, when I was told to sit still and quiet, which was usually at church or a waiting room. I would be handed a pen and old grocery list or envelope from Mums bag, I would draw other people also waiting.
Born in Belleville, Ontario and raised in Kapuskasing, Foden grew up surrounded by vast forest and waterways. He considers those views to be his first inspiration.
My approach to art in general is intuitive and expressionistic. I aspire to the directness of children's art with the sensibilities of an adult. My medium is mostly car parts and car related patterns.
There are some artworks that grab you immediately when you first encounter them. There's sometimes no rhyme or reason to it, and it might be something that is completely outside of what you think you normally like, but there it is – you're smitten. By the same token, there is some artwork that you don't think much of, at first glance anyway. But your eyes keep sliding back to it, again and again, though you're not sure why. Intrigued, you return to the artwork to look at it more closely, to pay attention to it. These are the types of...
Women helping local women – that was the theme of the United Way KFL&A's first Women United reception of the year on April 4. The event was held at Studio 22 Gallery and invited women in the community who are Leaders of the Way to attend, learn more about the issues facing women locally and have conversations on how to prevent those issues.
"We can find inspiration everywhere," Nenkova said this week. "Living in Sudbury we are surrounded by stories of hardship, persistence and success, especially as they relate to mining. We need to remember that while most of us want to enjoy material things, such as cars, houses, or the latest iPhone, few of us appreciate the real price paid by the people who tirelessly worked underground to make these things possible."
JT probably needs little introduction, but for those who have yet to discover her works, she is an internationally respected Canadian figurative painter with a strong and mysterious narrative running through each piece addressing themes of isolation, introspection and I suspect perhaps adversity or even abuse. She has exhibited in Canada, Holland and Mexico and is represented by galleries from Amsterdam, Kingston, Montreal and Toronto.