The Palace of Art
Not currently available – If you are interested in this, please contact us.
Description:
Black frame with cream coloured matte and glass.
Dimensions:
7.00 x 18.00 x .75 in
Weight:
3.31 lbs
Framed Dimensions:
11.13 x 23.25 x .75 in
SKU:
TH000082
Category:
Print
Tag:
Letterpress
Artist:
Larry Thompson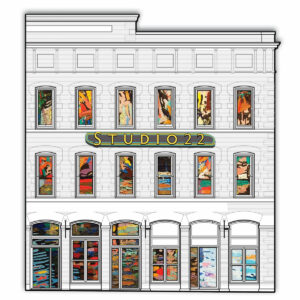 Please add your name and email to become a subscriber and receive 10% off your first online purchase.
© 2020 Studio22. All rights reserved!