Bruno Capolongo
Bruno Capolongo is an established artist of Neapolitan descent whose work is collected by private and corporate collectors in addition to a growing list of public galleries and museums. With an exhibition record of over 140 exhibitions, the artist has also been represented by a number of fine art establishments, including galleries in Toronto, New York City, Montreal, and Washington DC. Capolongo is the recipient of numerous awards and honors, including the internationally coveted Elizabeth Greenshields prize three times (of which there've been few since 1955), and consecutive first place awards for the national Canadian exhibition and competition 'Evidence of Things Unseen.'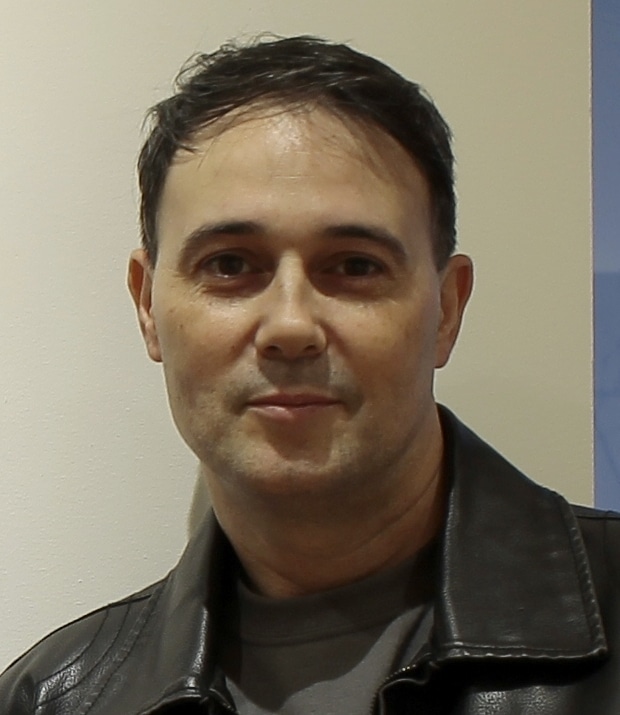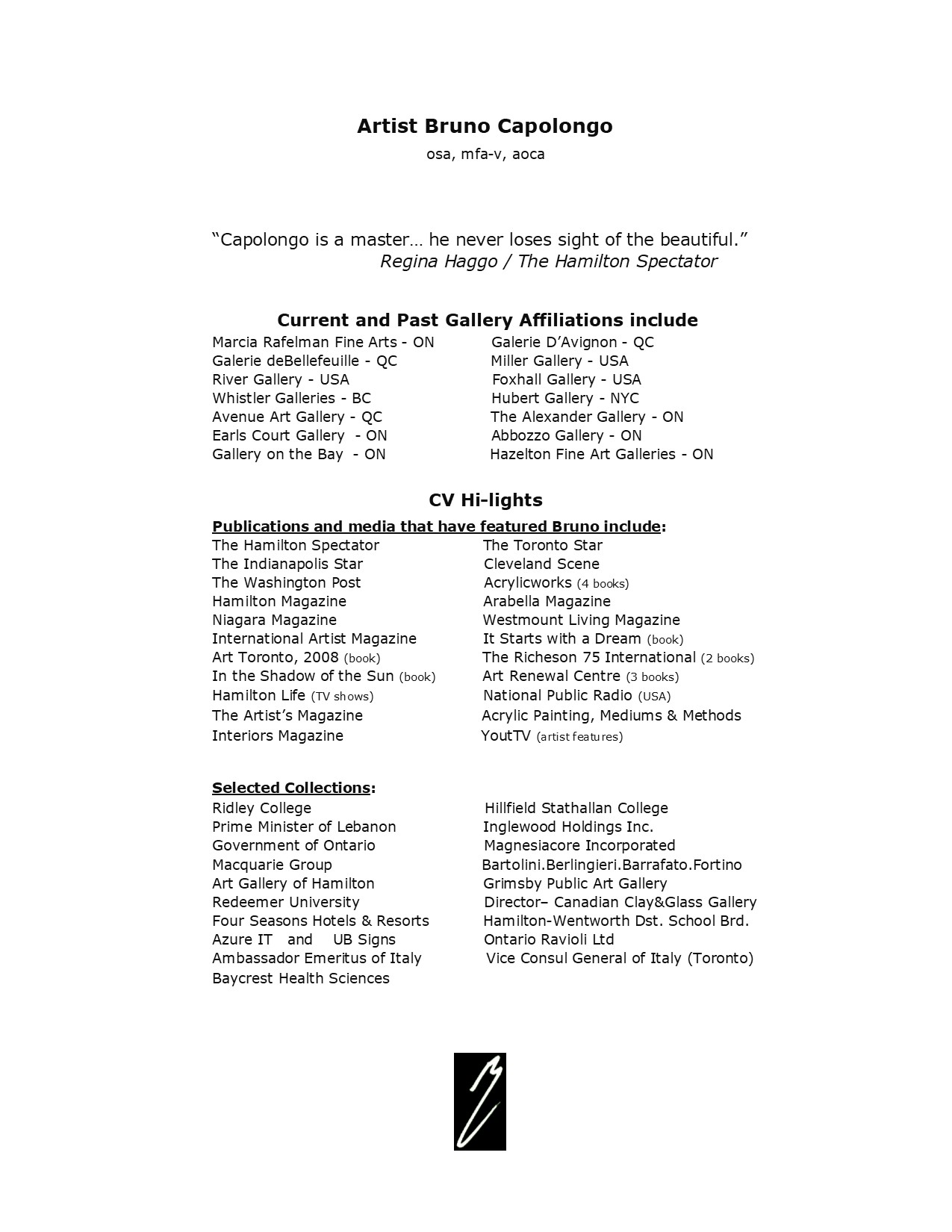 Capolongo consistently produces stunning images of the
highest quality… demonstrating his originality as an artist,
and bringing an expanded vision to a traditional art form.
Flavio Belli (former director, Joseph D. Carrier Art Gallery)
Capolongo is a master…[His] paintings deftly balance
tradition and modernity, representation and abstraction.
Regina Haggo (art critic and historian – The Hamilton Spectator)
Bruno Capolongo is an extraordinary artist who… has
achieved a great reputation and is emerging at the
international level.
Gianni Bardini (Italian Ambassador, Bogata, Colombia)
Included among the world's master painters by
International Artist Magazine, 2005