Open Gallery – We are an established commercial fine art gallery representing artists from across Canada.  Approximately half of our artists are from the local region with the other half hailing from Change Islands, Newfoundland to Galiano Island, British Columbia.  Mediums of artwork include:  Oils, Acrylics, Mixed Media, Sculpture, Photography and Graphics.  Expect to find unusual and innovative techniques and materials.
Our gallery is warm and inviting with a fabulous view of historic market square and the lake where you can watch the passage of the Wolfe Island ferry boat from our windows.  Come and enjoy Beautiful Art in a Delightful Circumstance.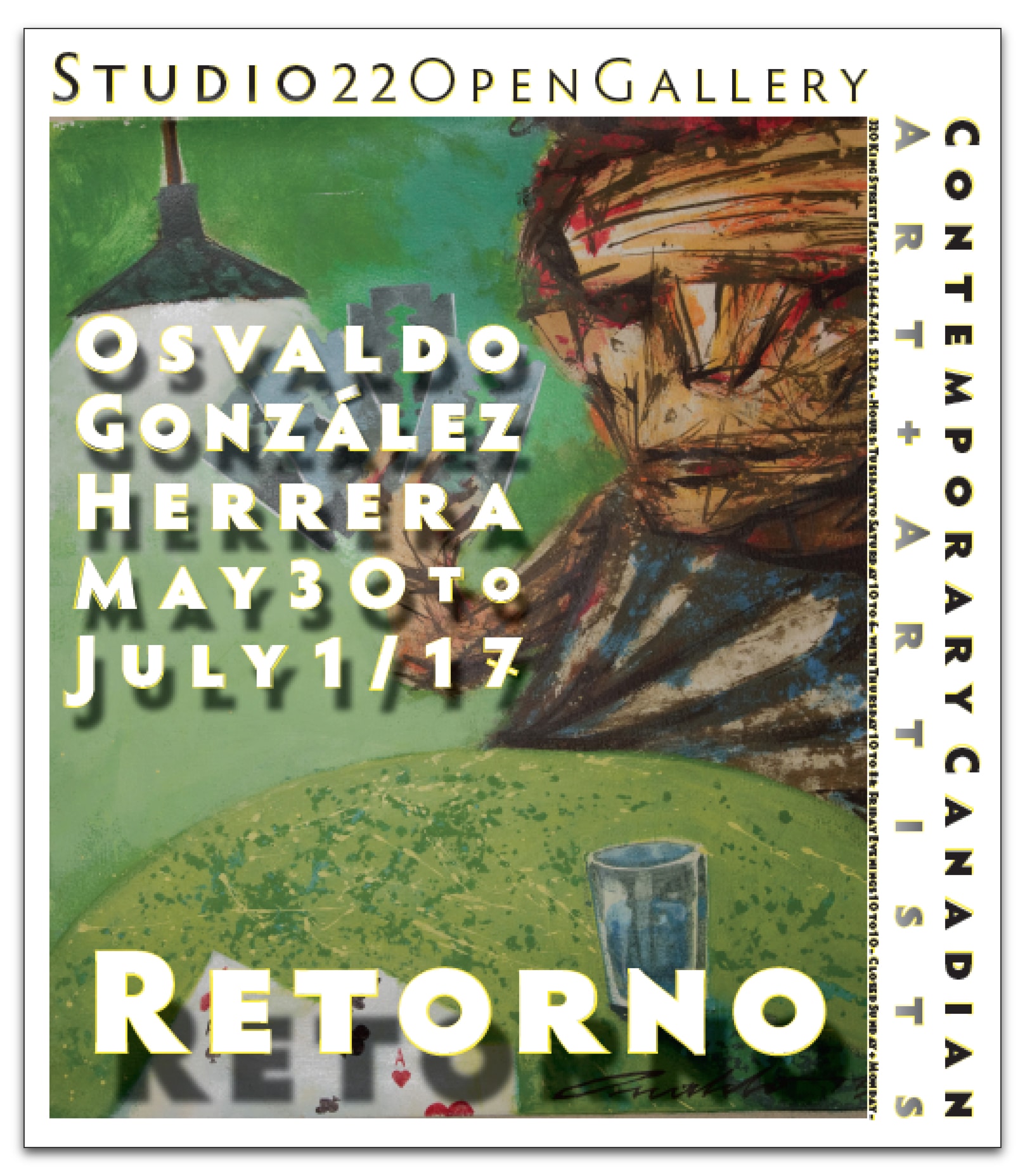 Working in a variety of forms, from painting and graphic arts to humorist drawing, Osvaldo González Herrera studied art in his native Cuba. In 2013, Herrera relocated to Montreal, where he continues to work as a painter and graphic artist. His work has been shown in several solo and collective exhibitions, both in Cuba and internationally.