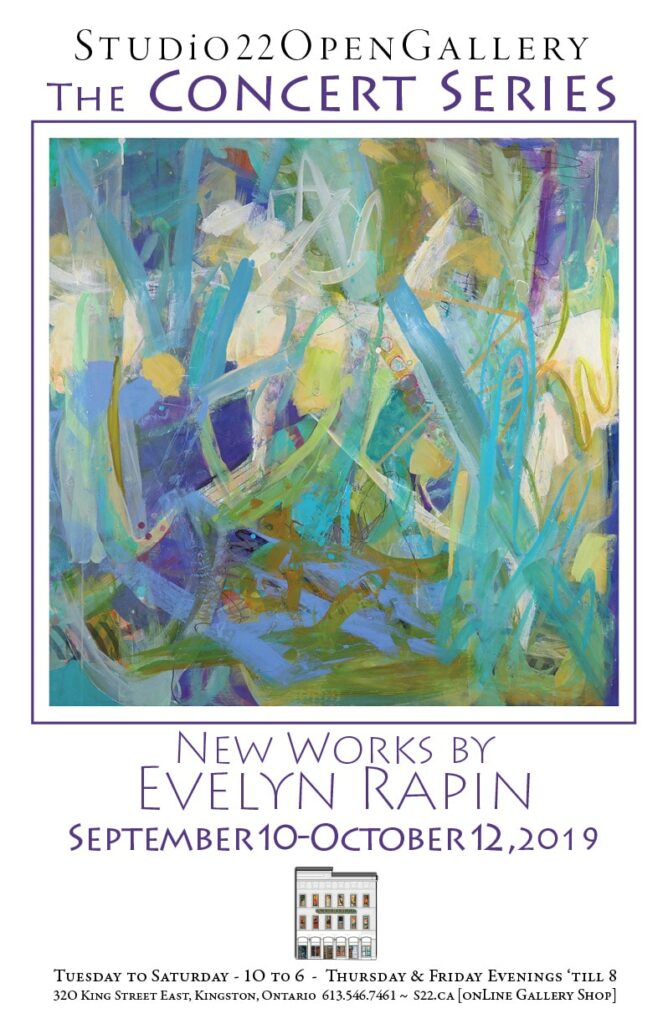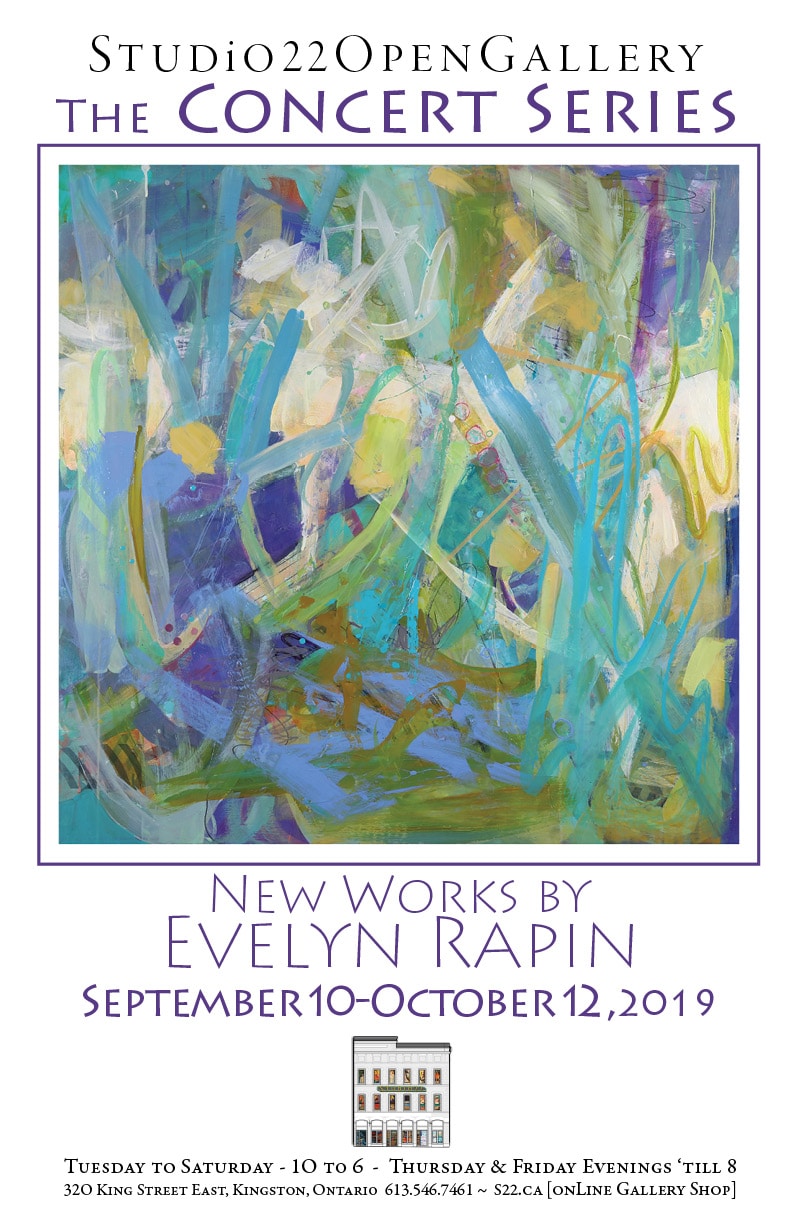 Movement, form and texture are central to the works of Kingston artist, Evelyn Rapin. Her new solo exhibit, The Concert Series, is a visually powerful body of work created from a sublime auditory experience. Rapin's latest exhibit was influenced by an enchanting concert featuring the beautiful music of Canadian composer, Marjan Mozetich – where front row seats, impressive musicians, and amazing acoustics made for an inspirational evening.
Just as lauded composers, Nicholas Cook and Aaron Copland, rely on certain devices such as rhythm, tone, color and repetition to structure musical arrangements, Evelyn Rapin's artistic approach is to depict the sensation of music in two dimensions. 
"Over time, artists develop their own creative processwhether they are writers, musicians, visual artists, actors, filmmakers or dancers, and all rely on inspiration to transmit and express a new idea or vision.  My music-inspired artwork is ekphrastic in that Mozetich's music evoked a creative response from me, but the work is also paying homage to his wonderful compositions."  – Evelyn Rapin 
The Concert Series is on exhibit from Tuesday, September 10th until Saturday, October 12th. Previews and pre-sales will take place September 10th- September 13th. Evelyn Rapin will give an artist talk (ShopTalk) at the gallery on Thursday, October 10th at 5:00pm. All are welcome to attend but space for the talk is limited so please email rsvp@s22.ca to reserve a space. 
Evelyn Rapin is a professional artist living in Kingston, Ontario, Canada. Her paintings are frequently based on musical themes. She has participated in many exhibitions since 1991, and her work is in collections including Bank of Montreal, Canadian Imperial Bank of Commerce and the University of Western Ontario. Her images have been published in various publications such as JazzTimes Magazine and Musicworks Magazine, and used by the Toronto Symphony Orchestra and the MIT Symphony Orchestra.
Rapin's work highlights the harmonious intersection of two art forms and encourages the viewer to explore and celebrate the aesthetics and powerful psychology of music.