Rob Niezen is a painter and printmaker. He paints mostly in oils, and his printmaking includes etchings and linocuts. His art has shown in seven solo exhibitions and over 30 juried exhibitions, and he is a participant in the annual Kawartha Studio Tour since 2010.
In 2015 Peterborough County awarded Rob Niezen a Leadership in Arts & Culture Recognition Award. He was a board member at the Art School of Peterborough for six years, and is still involved as a volunteer in marketing the school. He is an elected member of the Ontario Society of Artists.
Rob Niezen is partly self taught and studied at Vrije Akademies in The Hague and Delft, the Netherlands, and at the Art School of Peterborough. He was born in The Hague, the Netherlands, and lives and works near Peterborough, Ontario, Canada.
His work is in private and corporate collections across Canada, Belgium, Germany, Netherlands, New Zealand, United Kingdom and United States.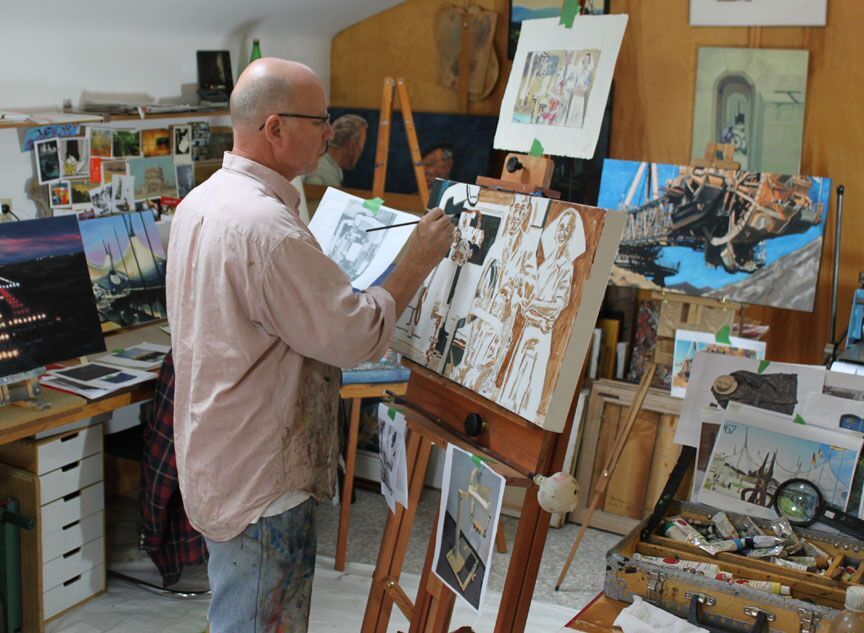 Not currently available – If you are interested in this, please contact us.
Not currently available – If you are interested in this, please contact us.
Not currently available – If you are interested in this, please contact us.
Artist Statement: 
As a young boy it were comics that inspired him to draw, and art has been his passion ever since. In his observations of daily life, Rob Niezen explores the effects of light and reflections on contrast and colour harmony. With an eye for randomness he views the ordinary from extraordinary angles or at extraordinary moments. In his still-life and (urban) landscape oil paintings, he seeks the drama, the exaggerated and the surprising in objects and places. His style is grounded in classic and impressionistic oil painting practice, yet influenced by European graphic novels and Dutch graphic tradition.
Inside the Artist's Studio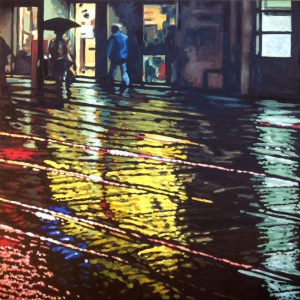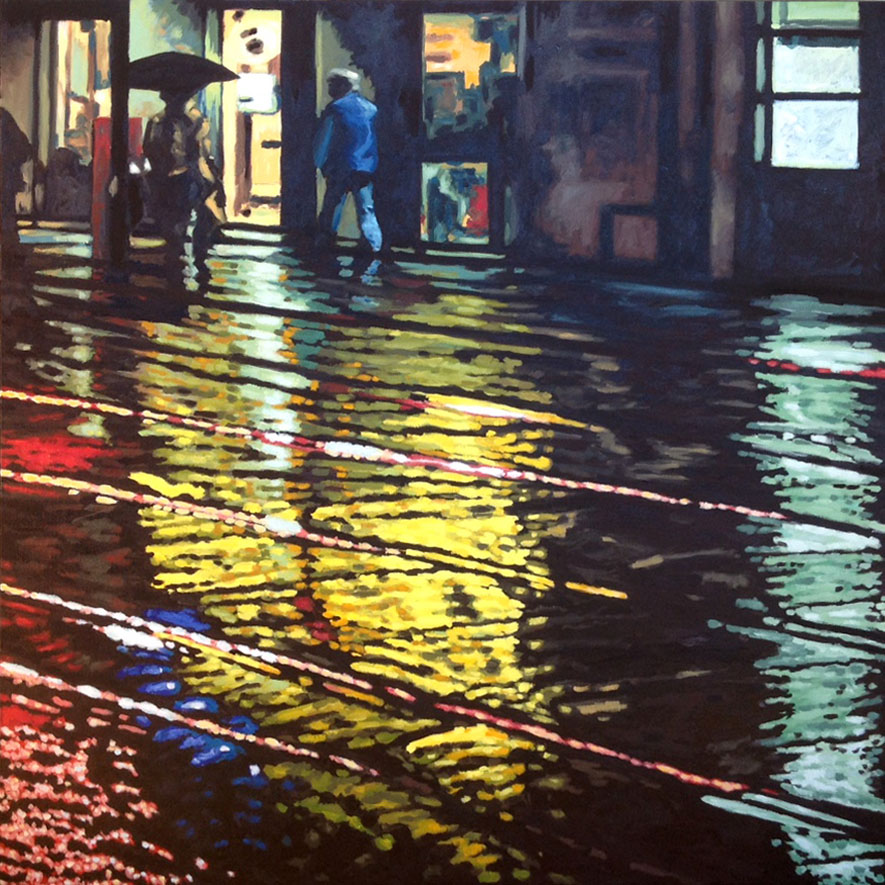 Cityscapes in oil by new artist Rob Niezen
His nightscapes show the dream world of our cities created by artificial lights. Rainy night reflections create bursts of colour, and reveal our theatrical surroundings. These paintings are a testament to the vibrancy of the city, and vary from broader contextual city views, to close-ups that render more abstract compositions, as the artificial lights create magic on small and large scale.