Nothing intrigues me more than people, while I enjoy painting landscapes and still life, I love the figure. We all can relate to human emotions and experiences, it's universal.
I believe my interest in people started at a very young age, when I was told to sit still and quiet, which was usually at church or a waiting room. I would be handed a pen and old grocery list or envelope from Mums bag, I would draw other people also waiting. A sketch book in my bag, is a must as I still do this when faced with a long wait, I love to study people.  I try to paint or draw every day, it's a natural part of my day.
Living in the small town of Gananoque in the heart of the beautiful Thousand Islands, offers endless inspiration. I volunteer giving art classes at a local Center for Community Living for folks with mental and physical challenges and they also inspire me with their determination and creativity.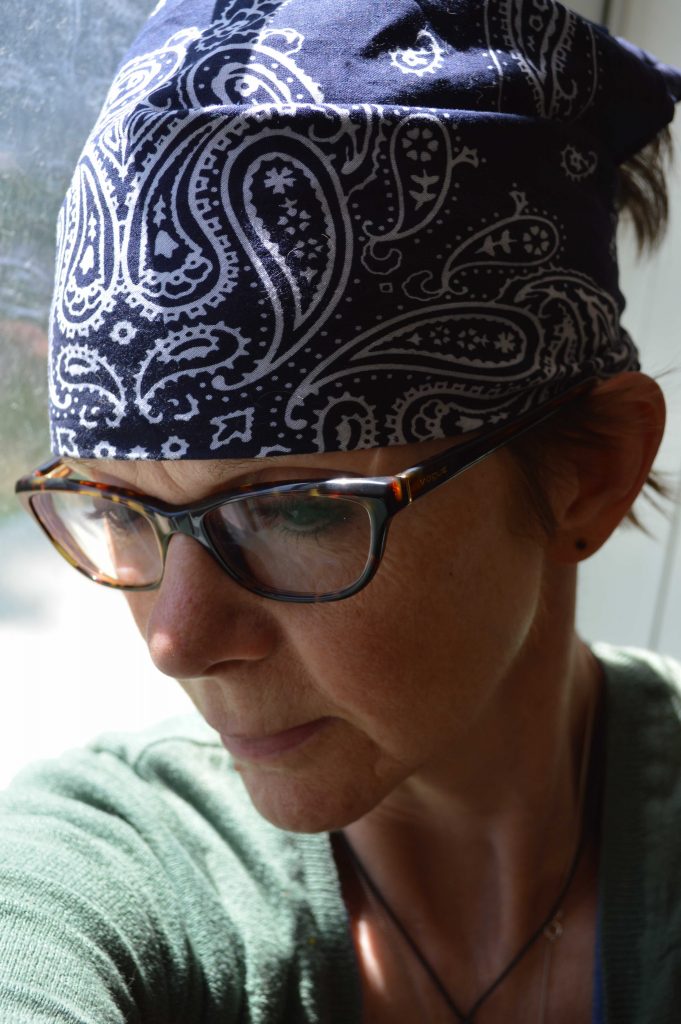 Artist Statement:
As a visual artist, I often explore themes of isolation, introspection and the fusion of contrary states of being. Whether my work is figurative, abstract or in the realm of landscape, I'm intrigued with the pairing of dichotomies, these which may appear in the expression of a face or in the lines of an abstract. Merging beauty and awkwardness, freedom and control, fragility and strength, etc., I seek to capture the fine balance that binds opposites – because that's the world I observe, the world I feel, and the world that most moves me: a world that always knows some sense of discomfort in its beauty.
The Artist Portfolio Series is a regular, seasonal display or new works by our regular artists.
What are we really seeing when we look at another person? This is one variant of a question that two new shows at Studio 22 seem to be asking.
Studio 22's latest exhibition forces viewers to confront challenging questions about beauty, mortality, and self-image.
Human beings are wonderful actors.  Our masks help us get into character and we call on our counterpart as needed to act out the scene as the script requires. 
JUNE / JULY / AUGUST SUMMER 2019 Featured Artists Pamela Carter • Margaret Hughes • IMAMess... • Lee Stewart • Norman Takeuchi• Vadim Vaskovsky • Teri Wing • JT Winik