Wallace Edwards was born in Ottawa, Ontario, and is a graduate of the Ontario College of Art (1980). His paintings and illustrations are found in public and private collections, books, magazines, and on public display in Canada and the United States. Edwards' clients include the Metro Toronto Zoo, the City of Toronto, the B.C. Ministry of the Environment, the Canadian Children's Book Centre, the Canadian Wildlife Federation, and various magazine publishers. He has been the invited guest speaker at conferences, literary events, schools and libraries. He finds visiting with students from kindergarten to grade six especially enjoyable, where his presentations consist of reading, discussions, and drawing.
Edwards prefers to work primarily in watercolour and pencil, using a variety of styles from cartoon to scientific illustration. His art has been described as "Curious and witty, sophisticated and highly original in approach…" resulting in work which is "visually pleasing as well as mentally stimulating" (taken from the Canada Council for the Arts web site: http://www.canadacouncil.ca/prizes/ggla). His children's books been reviewed in the Quill and Quire, the Globe and Mail, the Toronto Star, Macleans, the Christian Science Monitor, the National Post, the Detroit Free Press, the Chicago Tribune, the LA Times, the Washington Post, and the School Library Journal, among others. Edwards lives in Yarker, Ontario, Canada, where, along with other commissions, he is working on his sixth children's book to be published by Kids Can Press.
Related News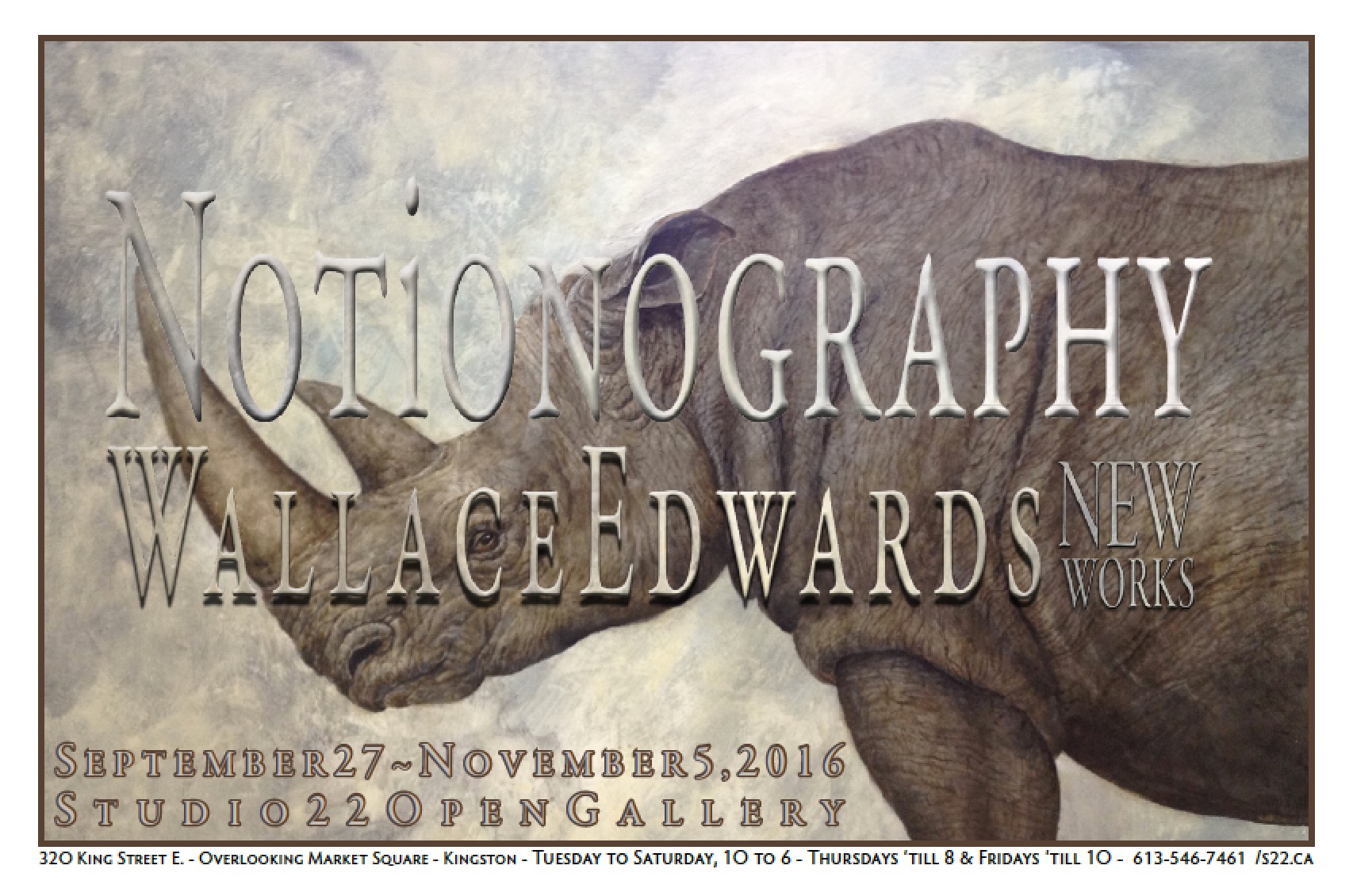 The exhibition of new work explores the way our subconscious mind mysteriously manifests and manipulates myriad images, incorporating ideas into imaginative illustrations.