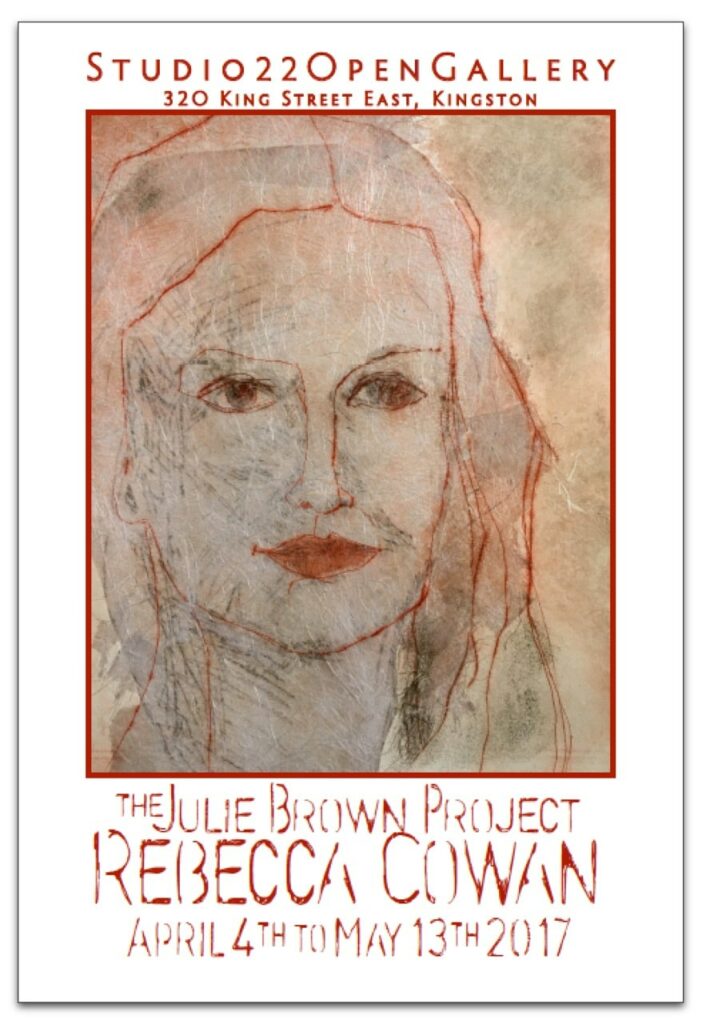 The Julie Brown Project
It began as a question during an interview with CKWS Morning Show host Bill Welychka. Could I do a drypoint portrait of his co-host Julie Brown? With a laugh I answered, "Of course." A day or two later, I fell in love with the idea. Julie then graciously agreed to sit for me, and the Julie Brown Project began.
I was inspired by the celebrity portraits by Andy Warhol, whose iconic images use repetition and colour variation to highlight different aspects of his very familiar subjects. Using my own drawings of Julie, rather than photographs, I created a small set of drypoint plates. Then I began the process of printing and overprinting the plates, using different colours and papers to show just a few of the many faces of Julie Brown.