Wallace Edwards is an award-winning author-illustrator who has captured, transformed and inspired the imagination of both children and adults alike. 
A graduate of the Ontario College of Art, his paintings and illustrations are found in public and private collections, books, magazines and on public display in Canada and the United States. Edwards' clients include the Metro Toronto Zoo, the BC Ministry of the Environment, the Canadian Wildlife Federation and countless various magazine publishers. 
Edwards won the 2002 Governor General's Award for Children's Literature Illustration for his first children's picture book, Alphabeasts. His third book Mixed Beasts won the Amelia Frances Howard-Gibbon Award. He currently resides in Yarker, Ontario and is a popular guest speaker at conferences, schools and other literary events.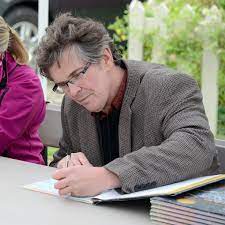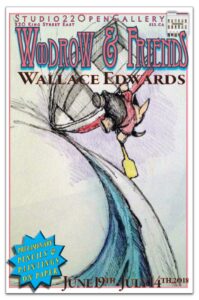 Woodrow & Friends: Sharing the Spirit of Generosity
As the story of 'Woodrow At Sea' compels the contemplation of the meaning of friendship, generosity and the importance of supporting those around us enduring hardships, perhaps one of the most special features of the exhibit is the love and compassion the artist exudes for animals, both real and fantastical, and his commitment to animal welfare and advocacy