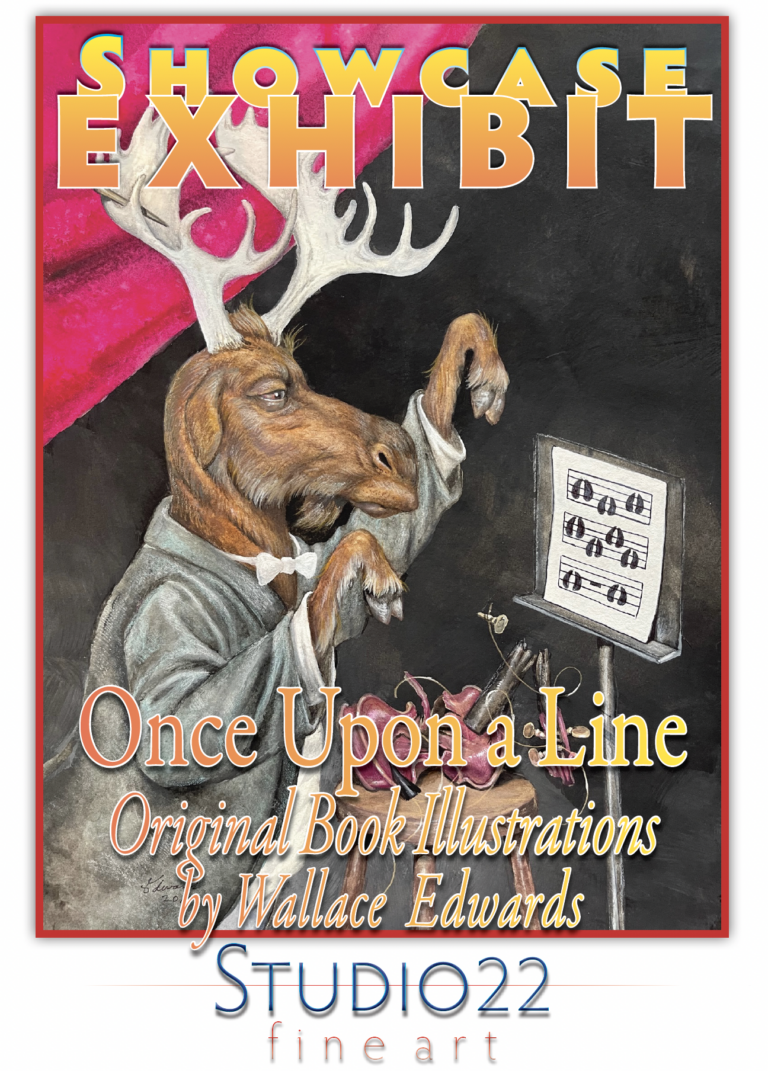 Showcase of Original Illustrations

WALLACE EDWARDS
Once Upon a Line
September 8th – September 30th
From September 8th to the 30th, Studio22 Fine Art will feature a showcase of Wallace Edwards' original illustrations from his 2015 children's book, Once Upon a Line.
This beloved classic artfully explores the question "Where do stories come from?". Through rich and complex images, the artist demonstrates how enchanted stories can grow from a single pen line paired with a vivid imagination.
This exclusive collection of original illustrations will be sure to appeal to both new and experienced collectors alike.
"Teachers will now be scrambling to use Once Upon a Line…as the go-to book for story-starters and creative writing projects based on intriguingly unique illustrations that get the creative juices flowing…Once Upon a Line is resplendent in its fantastical graphic details."—CanLit for LittleCanadians
Preview and presale for this exhibit will take place Thursday, September 8th and Friday, September 9th. 
Exhibit opens to the general public for purchasing on Saturday, September 10th. 
 Artist Biography
Wallace Edwards is an award-winning author-illustrator who has captured, transformed and inspired the imagination of both children and adults alike. A graduate of the Ontario College of Art, his paintings and illustrations are found in public and private collections, books, magazines and on public display in Canada and the United States. Edwards won the 2002 Governor General's Award for Children's Literature Illustration for his first children's picture book, Alphabeasts. His third book Mixed Beasts won the Amelia Frances Howard-Gibbon Award. He currently resides in Yarker, Ontario and is a popular guest speaker at conferences, schools, libraries and other literary events.