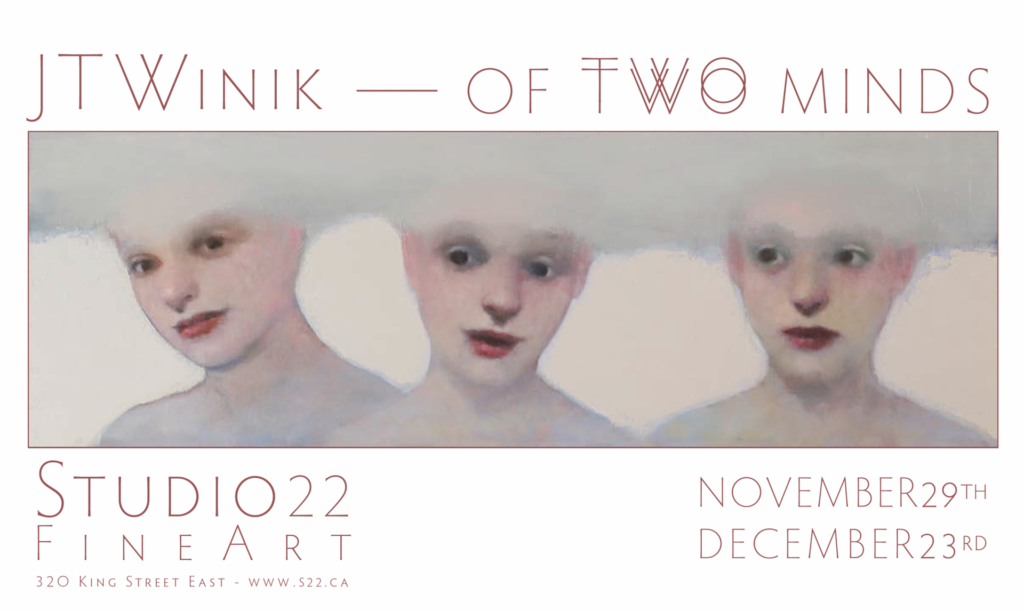 This brand new exhibit will be JT Winik's 3rd solo exhibition with Studio22 Fine Art. This latest body of work addresses the challenges of painting abstracts vs figurative works as well as speaks to the interplay between them and how working on both influences the processes of each.
Preview and presale for this exhibit will take place Tuesday, November 29 and Wednesday, November 30. Exhibit opens to the general public for purchasing on Thursday, December 1. Opening reception for the artist will take place Thursday evening, December 1 from 7:00-9:00pm.
Artist Statement:
It's often said that figurative art and abstract art are opposites. According to science, our neuro circuity is hardwired to prefer images we can identify, which makes abstract art more difficult to process. There is no manual or glossary which reveals what an abstract painting might mean, which leaves it open for interpretation. Once we jump the hump of being comfortable with "not knowing," we can then investigate the painting through our own eyes, responding to composition, line, form, colour, brushwork, tonalities, and texture. We do the same with figurative art, of course, but as the artist has already given us so many clues, so much information with recognizable objects or persons, it may be that when viewing the familiar, we don't delve deeper than needed.
But what is it like from an artist's perspective? Primarily a figurative artist, I'm compelled, now and then, to explore the challenge of abstraction. Most recently, over some days at a cottage with friends, where, given the rain, we each pursued our own projects, I took over the dining table with watercolours, brushes, paper, and acrylics. And I fell in love. Enamoured with how acrylics and paper meshed, hours evaporated. If only there was canvas with the texture and absorbency of paper, acrylic might become a favoured medium. … Meanwhile, I continue with figurative works while also mucking with abstracts.
"That must be difficult," a friend said. I hadn't thought of it that way, but she was right. IT IS difficult to juggle these two simultaneously. Various neuro studies suggest a range of results regarding how each art form activates the brain. Whatever's going on up there, the one certainty is that I'm dealing with two very disparate languages, the first which articulates itself intricately like a well-worn path while the other is like unfamiliar music without words to guide you. Instead, it snags you by a gesture, a colour, a shape … and so, we follow it.
Lastly, be it figurative or abstract, there is a balance between what you want to do (the idea) and allowing yourself enough freedom to get there (intuition). To achieve the latter, I am constantly reminding myself that what begins as one thing might, if you allow it, become something quite different but far more exciting.
Acrylic Works on Paper Mounted on Wood Panel
Artist Biography
Kingston based painter JT Winik seeks to capture the fine balance that binds opposites. A keen observer, her paintings merge beauty and awkwardness, freedom and control, fragility and strength, often evoking a strong emotional sense of discomfort in their portrayal of beauty.
Winik's work has been exhibited in group and solo exhibitions in Canada, The Netherlands and Mexico. She is currently represented by galleries in Toronto, Montreal and Amsterdam. Her paintings have been featured in national magazines, books and book covers in Canada, Holland, Turkey and England. She paints full time from her studio in Kingston and has spent extensive periods working at studios in Spain, Holland and Mexico. Her work has been collected throughout Canada, the USA and Europe.