Leah Hicks is an abstract, acrylic and mixed media artist.
In 2005 a catastrophic car accident turned my passion for art into my salvation. Traumatic injuries to all four lobes of my brain left me unable to Speak Clearly, suffered from Double Vision and Functional Limb Weakness. My amazing rehab team encouraged me not to give up on my passion.  Over many years I have renewed myself. I redeveloped basic human skills to challenge the plasticity of my brain. I learned to paint with my left hand instead of my previously dominant right hand.
Hicks is represented by galleries in Ottawa, Toronto and Montreal.  Her work has been heavily collected by the Federal Government of Canada as well as held in many private collections.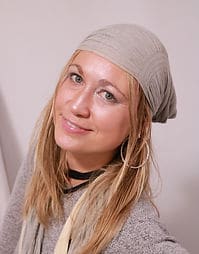 This artwork is being leased, but can still be purchased.
Contact the gallery directly for more information.