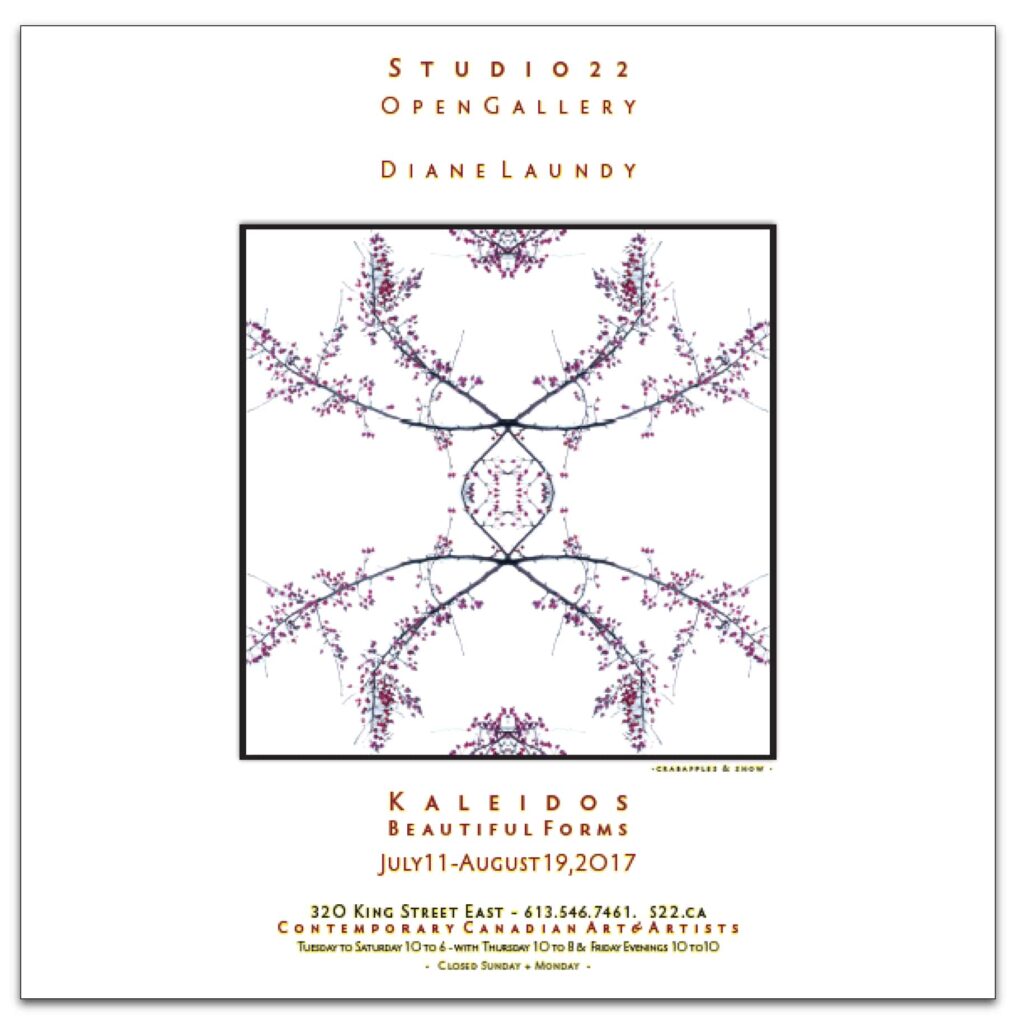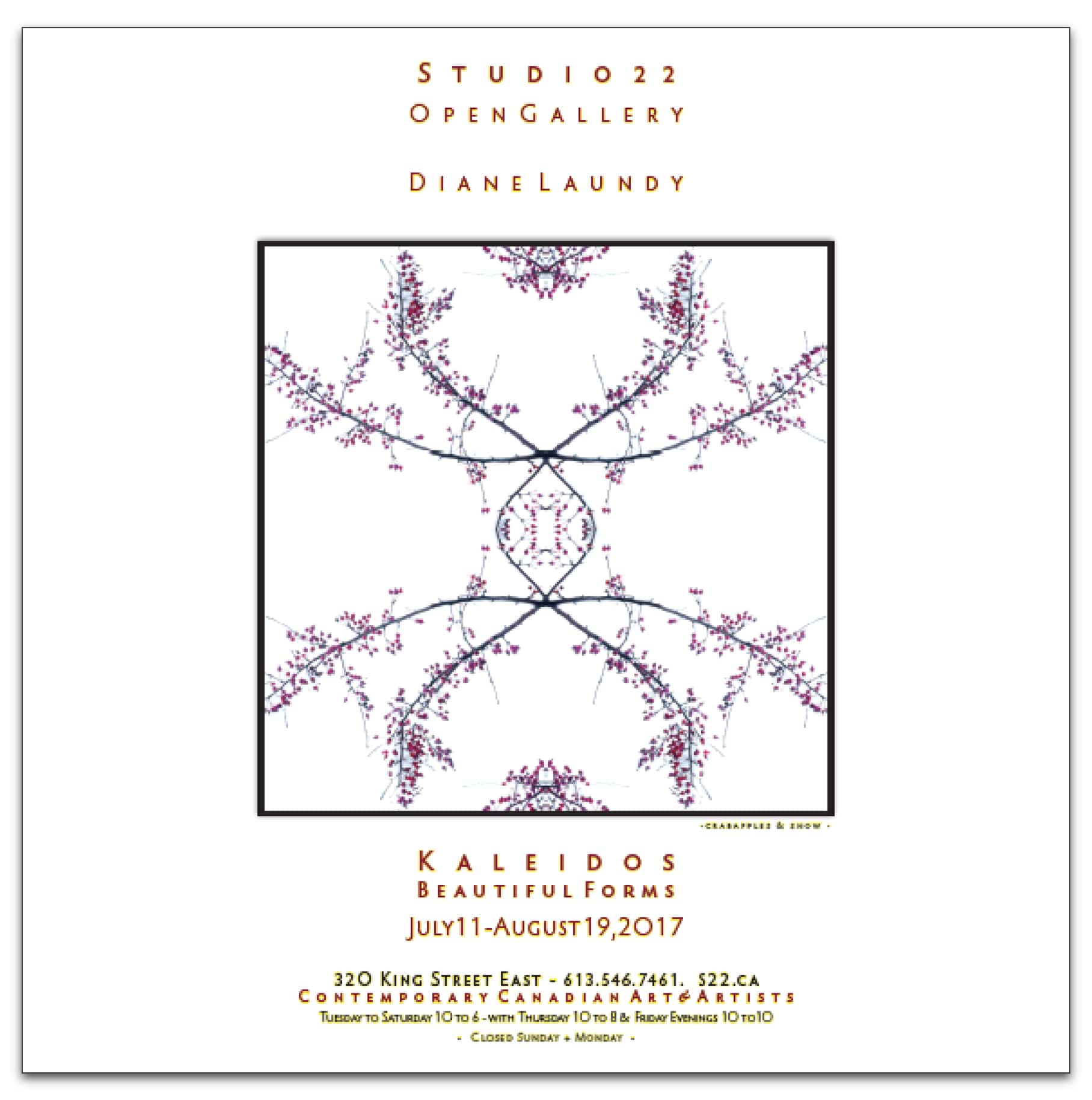 KALEIDOS: BEAUTIFUL FORMS by Diane Laundy
"Nature, architecture and everyday objects contain patterns that intrigue, mesmerize and engage me. Taking those initial images and abstracting them is a form of play for me," admits photographic artist Diane Laundy. "It is like looking through the lens of a kaleidoscope at the endless possibilities of patterns and forms."
Indeed, Laundy's work is more than mere representation, moving beyond realist photography to a form of photographic abstraction. By transforming her initial photographs of the textures, patterns and subject matter which attract her, into entirely new creations and forms allows Laundy to present a vision uniquely her own.
Influenced by textiles and quilts and the way they are created and combined, Laundy's technique involves cutting and arranging the same image, a series of images, or parts of images.
"In this series of images, I turn natural and architectural details into a series of kaleidoscopic designs. By mirroring, flipping and layering the original image, I create an impressionistic view of the original, bringing out the beautiful patterns and forms inherent in the subject," Laundy further explains.
Diane Laundy practices photography as a means to express her creative ideas. She has exhibited her photography in numerous solo and group exhibitions at Studio 22 (Kingston), the Mississippi Valley Textile Museum (Almonte), Nocturne: Art at Night (Halifax), ViewPoint Gallery (Halifax), Gallery Raymond (Kingston) and the Kingston Arts Council (Kingston). She has also participated in juried studio tours in Maberly, Kingston and Merrickville. Her photographs have been published in Peeling Bells (2015),
Fabrications: Modern Architecture Re-imagined (exhibition catalogue, 2010), Ferment (2003), and on the cover of the CD Cycle of Life (2005). Her work is in private collections across Canada, and in the Nova Scotia Art Bank.
KALEIDOS: BEAUTIFUL FORMS by Diane Laundy will be on display from July 11 – August 19.
Limited Edition of 10 each – $475 +HST for #1/10 with a 10% increase as each one is sold.
Not currently available – If you are interested in this, please contact us.