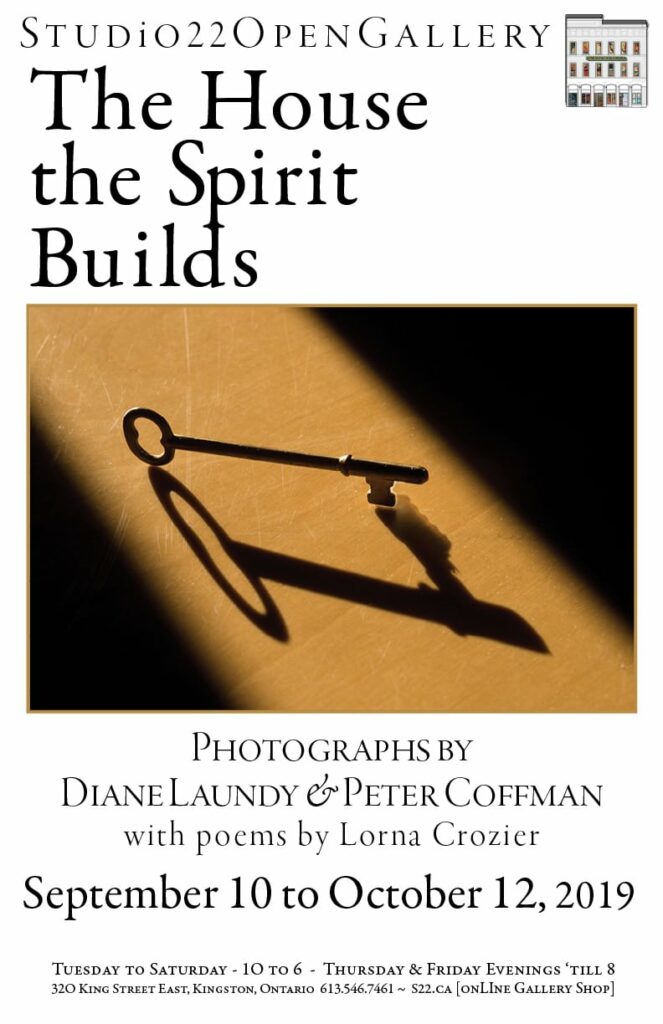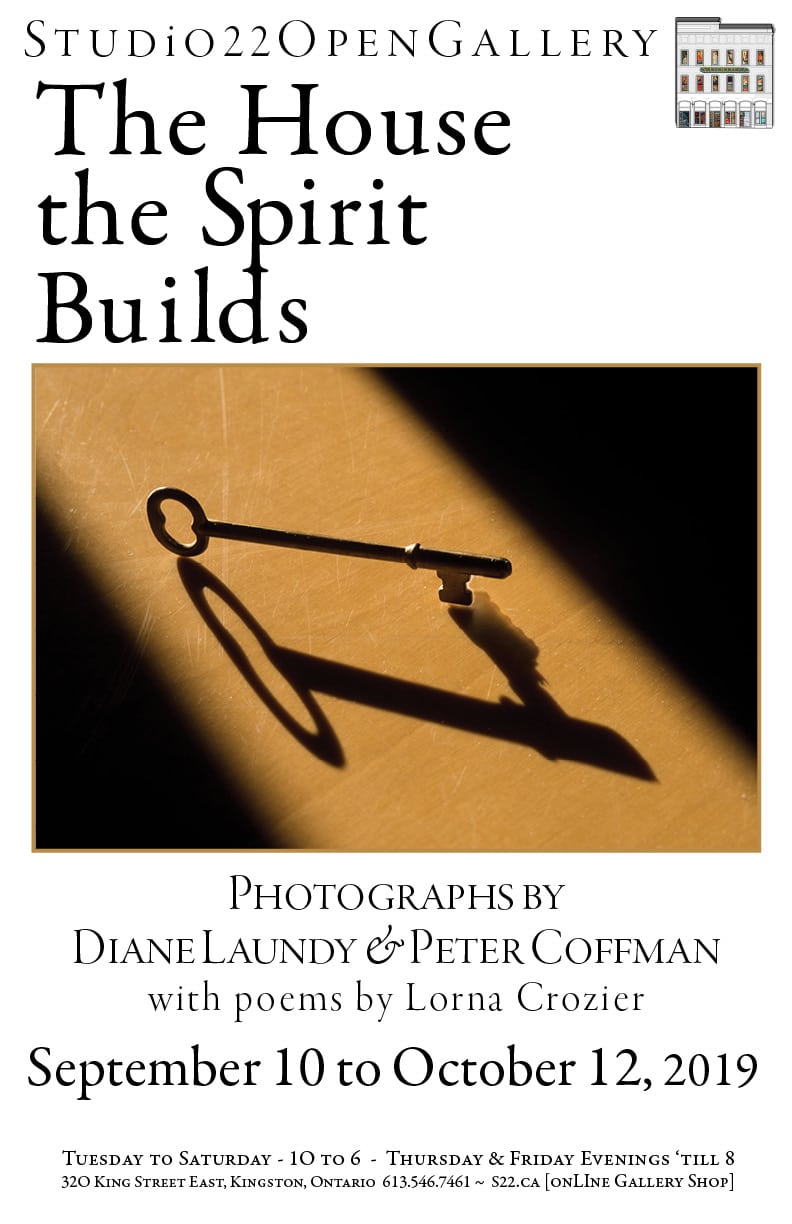 The House the Spirit Builds is a visual and poetic celebration of a place called Wintergreen, interpreted by two photographers, Diane Laundy and Peter Coffman, whose images inspired a collection of poems by Lorna Crozier. 
Wintergreen is an educational retreat centre in the Frontenac Arch Biosphere Reserve in Southeastern Ontario, approximately 50 km from Kingston. Photographers Diane Laundy and Peter Coffman spent many weeks shooting the grounds and the buildings over a period of more than two years. They created a composite photographic 'portrait' of the place, evoking the profound resonance of its quiet, still moments. The photographs were given to Lorna Crozier, whose poems respond to them and take us on an inner journey rooted in this deep experience of place. 
Something astonishing happens when the poems and photos sit side by side and speak to one another in a language that is timeless, lucid and precise. They reveal the wisdom and peace gained from the simple act of being still and looking closely at what surrounds us. They present our environment- natural and built- as something not to be tamed and dominated, but loved and cherished. – Peter Coffman 
 The House the Spirit Builds reminds us that joy and inspiration can be found in the smallest of things and that it is in our quest for a sense of belonging that we are united. The poems and photographs seen together are an invitation to expand our sense of wonder and our sense that all things are connected. 
The House the Spirit Builds is on exhibit at Studio22 Open Gallery from Tuesday, September 10th until Saturday, October 12th. Previews and pre-sales will take place September 10th- September 13th. The book launch will take place on Friday, September 27th at the gallery as part of Writersfest. 
Peter Coffman's photography has appeared in galleries in Canada and internationally, and in books and periodicals. He is the author and photographer of Camino (Wintergreen Studios Press, 2017) and photographer of Exploring the Capital (2017). He lives in Ottawa, ON.
Diane Laundy has been a photographer for over eighteen years. Her work has been exhibited in Kingston, Halifax and Almonte and is held in both public and private collections. She lives in Ottawa, ON.
Lorna Crozier is the author of several books including Small Beneath the Sky (Greystone, 2009), The Book of Marvels (Greystone, 2012), What the Soul Doesn't Want (Freehand, 2017) and God of Shadows (McClelland & Stewart, 2018). She is a winner of the Governor General's Literary Award for Poetry, and an Officer of the Order of Canada. She is a Professor Emerita at the University of Victoria and an Officer of the Order of Canada. She lives in North Saanich, BC.