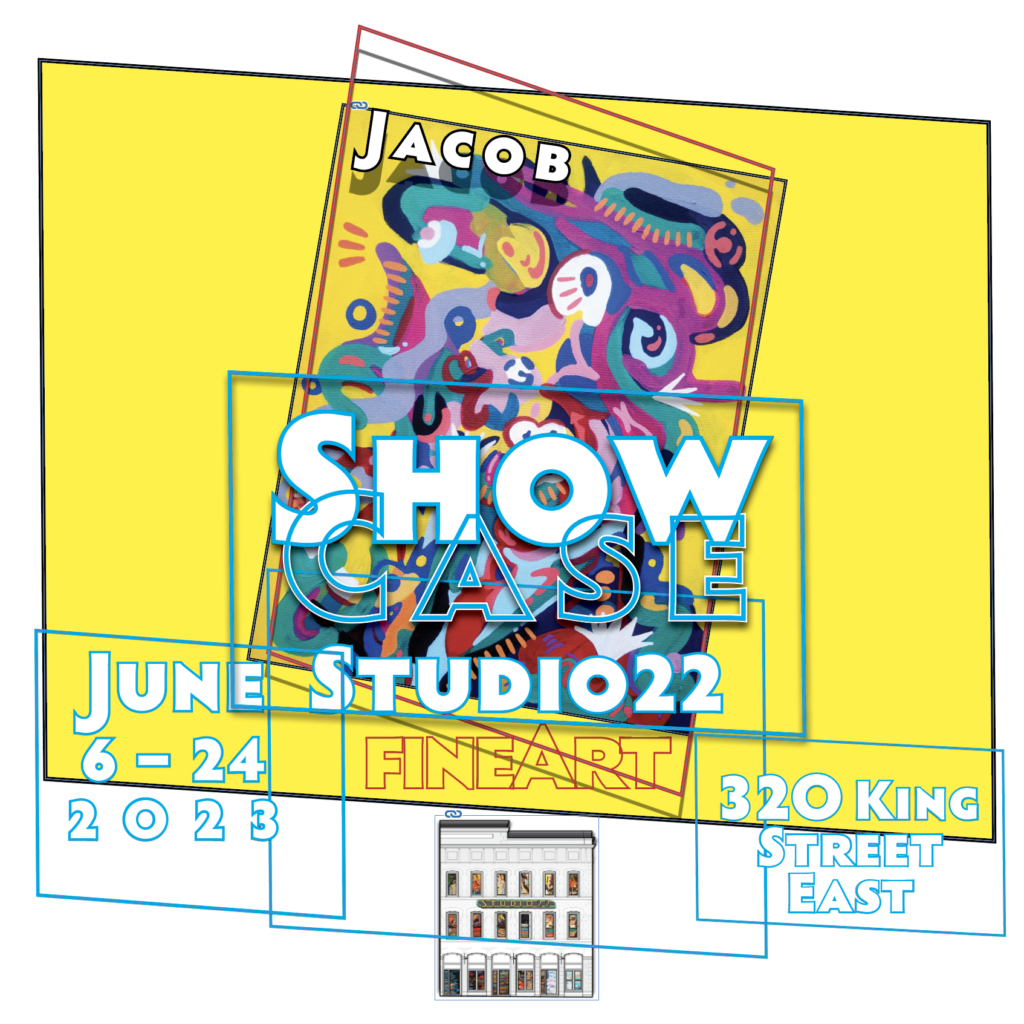 SHOWCASE EXHIBIT
by Ran Jacob
June 6th – June 24th
Ran Jacob is an emerging abstract artist with a deep passion for exploration and experimentation. His latest body of work, a showcase featuring 6 brand new paintings, is a captivating fusion of colour, form, and emotion. Drawing inspiration from the simplicities of everyday life as well as the intricacies of human emotions, Jacob translates these impalpable elements into striking visual narratives and thought-provoking compositions. 
"There is great comfort in the uncertain. To foster the intuitive and spontaneous elements of working. I find the most rapturous moments in making come from the process of call and response with the image, to treat the canvas as a dancing partner, alternating between leader and follower. There is such joy in mystery, in getting to know the painting as it is made. I want to leave my preconceptions behind and treat each experience as a new one." – Ran Jacob
Artist Biography
Ran Jacob is an emerging abstract painter and drawer currently residing in Kjipuktuk (Halifax, NS).
As a life-long student of visual arts, Jacob most recently received his BA in Fine Arts from NSCAD University in Halifax, Nova Scotia. 
Jacob's first solo exhibit 'this time – with feeling' launched at Studio22 in September 2022. The previous summer Jacob was selected by the Senior Leadership of Nova Scotia Health and members of the NSCAD faculty to work alongside three other artists on a commissioned artwork to be installed in Halifax's Victoria General Hospital.   
Utilizing rhythmic, flamboyant maximalism, Jacob's works are intentionally saturated with concentrated sensory reflections, compressed into quasi-abstracted large-scale records.
Raised in Kingston, Ontario, Ran is looking forward to exhibiting his latest collection of work in the city of his youth and beloved hometown.