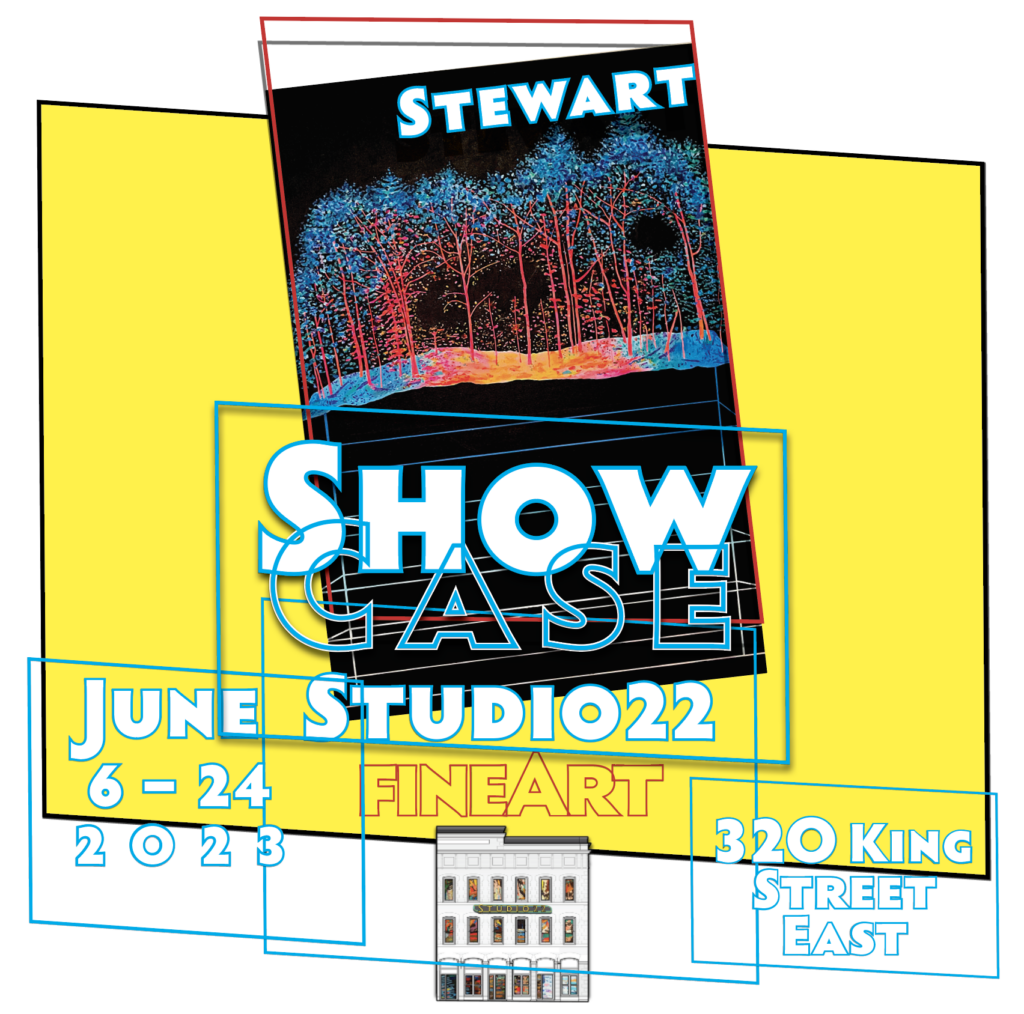 SHOWCASE EXHIBIT
by Lee Stewart
June 6th – June 24th
As an artist, Lee Stewart continues to refine and expand his artistic practice, constantly pushing the boundaries of traditional artistic norms to create artwork that is distinct and innovative. His dedication to experimentation and exploration allows for a continual evolution of his artistic style, resulting in a new body of work that is both unexpected and engaging.
"I like the idea of nature being very chaotic, but also being predictable and defined.
When I'm painting I imagine a Venn Diagram with one circle being an idealization of something and the other circle is its reality. The paintings are the small overlap of the two ideas. Structure and chaos. Real and unknown." – Lee Stewart 
Artist Biography
Lee Stewart was born and raised in Kashechewan, a small remote reserve on James Bay, Northern Ontario, spent years in the Rideau Lakes region, and studied film and art history at Carleton University, in Ottawa.  
He lived in Vancouver before returning to establish himself in Kingston. Stewart's cultural influences are as vast as his lived experience, without hierarchy or elevated status.
As a self-taught artist, Stewart's experimentation, innate curiosity, and openness continue to shape his evolving style.