Kingston based painter JT Winik seeks to capture the fine balance that binds opposites. A keen observer, her paintings merge beauty and awkwardness, freedom and control, fragility and strength, often evoking a strong emotional sense of discomfort in their portrayal of beauty.
Winik's work has been exhibited in group and solo exhibitions in Canada, The Netherlands and Mexico. She is currently represented by galleries in Toronto, Montreal and Amsterdam. Her paintings have been featured in national magazines, books and book covers in Canada, Holland, Turkey and England. She paints full time from her studio in Kingston and has spent extensive periods working at studios in Spain, Holland and Mexico. Her work has been collected throughout Canada, the USA and Europe.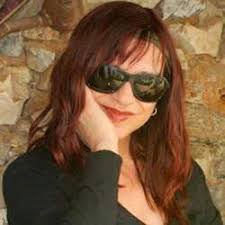 Not currently available – If you are interested in this, please contact us.
Artist Statement:
It all began with feeling blocked. Most artists experience this at some point or another and there is only one way I know of to cure that state:  abandon your intentions and do what you want.  Deciding to play versus adhering to a specific theme both inspired and released me — it always does. I love not knowing exactly where a painting is going and although I begin with some vague idea, it's when I stop trying to direct it that the process becomes more interactive and exciting. Letting go of expectations allows ideas to shift, faces to form, compositions to twist and surprises to happen.  
With "play" as my praxis, the only element uniting these works is that they are all painted in oil. On canvas or panel, these paintings share no common theme, subject, or size. Several of these works are built upon unresolved paintings of the past where some element has provided a stepping stone to something new. Maritime Girl, for instance, began as a standing figure then morphed into a seated figure against a wall until one morning she broke out and sat herself on a rock by the sea. Little Italian Boy was born as Italy was pummeled by the pandemic and it only took a moment to realize where he came from. Meanwhile An Autumn Day shifted seasons and landscapes before it melded into what it became — an ambiguous tale with a woman, a blimp and a dog. 
Overall, Miscellanea is playful but sometimes dark, humorous but sometimes sad, and occasionally mysterious for no good reason at all. As always, it's the audience who tells the stories.  
Artistic Approach:
As an artist, it is difficult to draw a line between one's work and one's life – there is no separation. Creativity creeps into and often permeates most areas of what I do, whether writing a letter, preparing a meal, or standing at my easel with a palette of colours. My deep, overall interest is people – how we interact with others and with ourselves – and I think that drives much of my imagery, my words and even the combinations of what I choose to serve a friend for dinner. Yet, in any of these areas, there is a balance between what you want to do (the idea) and allowing yourself enough freedom to get there (intuition). To achieve the latter I am constantly reminding myself that 'nothing is carved in stone' and that what begins as one thing might, if you allow it, become something quite different but far more enriching.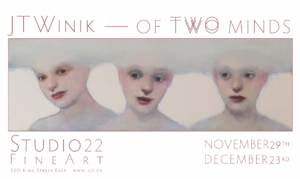 This new exhibit will be JT Winik's 3rd solo exhibition with Studio22 Fine Art. This latest body of work addresses the challenges of painting abstracts vs figurative works as well as speaks to the interplay between them and how working on both influences the processes of each.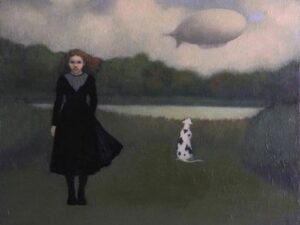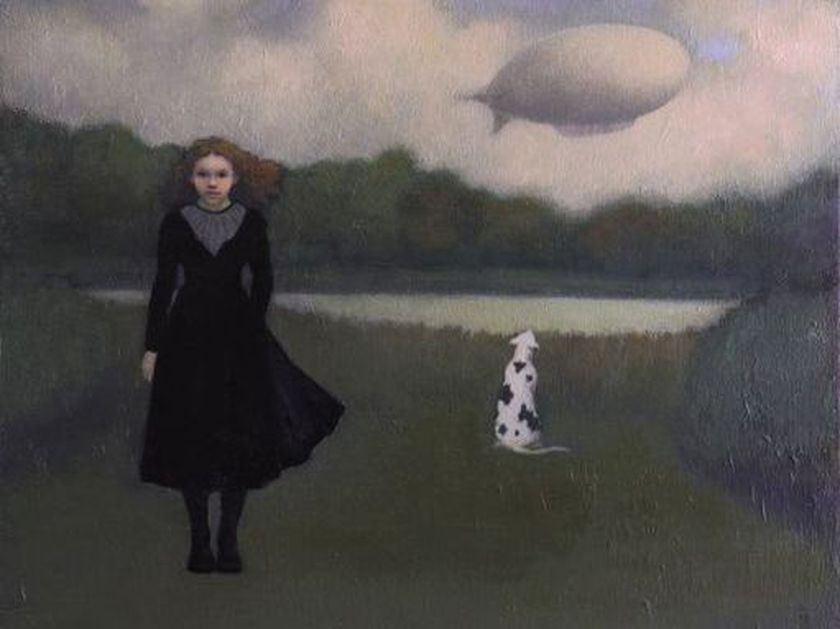 Paintings with a Romantic Sensibility by Kamille Parkinson
Perhaps you've seen its shiny gold sign in art deco font on the northside of King Street beaming on a sunny day? Next time take a look inside and you'll find a curation of Canadian art made up of work by 50% local artists and 50% artists from across Canada. Rest assured, you won't be walking into a stuffy gallery filled with pieces that are only made to be admired from afar. You will find work created by artists inspired by Kingston's incredible community and Canada's stunning landscapes.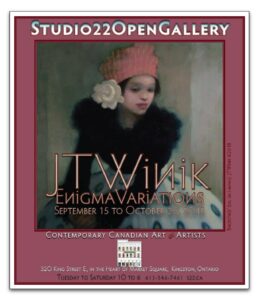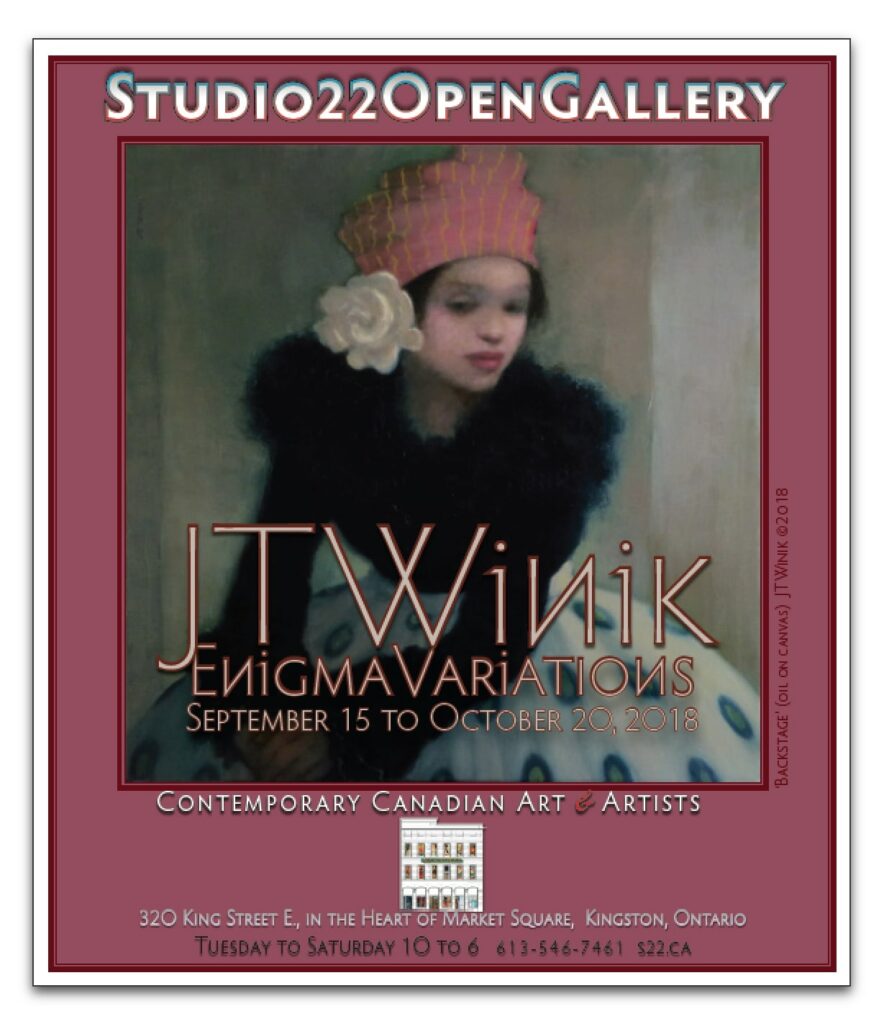 Enigma Variations – JT Winik
Thematically, Winik's new paintings are composed of two main series; Girl(s) in a Corner and Female Circus Performers. The first series depicts young women in party dresses, sitting alone in corners, confronting the viewer face on. The simplicity of the theme allows the artist's process to focus solely on interacting with mark-making until a figure forms, each with its own personality and attitude. Sometimes these girls appear a bit broken, other times they challenge the viewer, but mostly there's a bit of both. It is that merging of conflicting senses that keeps the audience intrigued - with strength and vulnerability co-habiting as they so often do in real life.