Bulgarian born and Sudbury-based artist Neli Nenkova chooses women as the dominant subject of her powerful work, in a provocative approach to address contemporary issues facing society.  Influenced by the Italian masters of the High Renaissance and the ideas of the Surrealist movement, Nenkova uses her images to turn beauty into a form of questioning.
Born in Dobrich, Bulgaria in 1976, Nenkova took up art at an early age.  At university she focused on fine arts and fashion design.
She has been enhancing her visual art techniques for the last thirteen years, while developing the broad philosophy behind her works. The historically styled and exquisite craftsmanship which inspires her is blended with a more provocative approach to art as an effective medium to explore contemporary issues.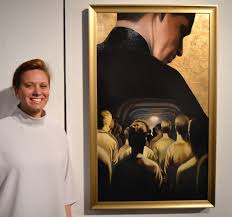 Artist Statement:
Art will always be the mirror of contemporaneity. It allows the audience a general perception of reality via the individual prism of each of its members. It succours the realization and assessment of the constant transformation around us. My objective as a visual artist is to direct the audience's attention to the internal transformation of the modern person, which leads to external ones affecting everything around us.
Through the image of the woman I seek to rediscover forgotten dimensions in the relationship between us and the environment, between society and the inner self, between the current zenith of science and nadir of understanding of the human soul. The woman as a symbol of fertility, tenderness, beauty and protection could be the initial driving force behind the reconsideration of our reality and the shift of the current status quo to a state of balance and harmony. My works are my contribution to the questioning and enhancement of our society.
The objective I have set for myself is to make the audience reflect and seek inner peace, harmony and balance both internally, individually and externally with the environment and with each other.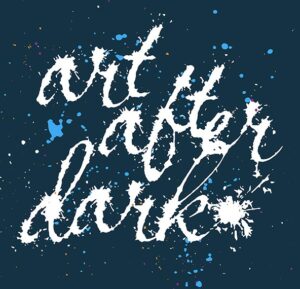 Don't miss the Spring downtown art gallery tour. 7 to 10 pm Friday May 24th.