Keight MacLean is a professional, Toronto-based painter, born and raised in Kingston, Ontario. MacLean graduated from OCAD in 2016 and is an alumna of the school's revered Florence Program in Italy.
Working as a full-time artist, MacLean is represented by Studio22 Fine Art as well as other galleries in Toronto and Montreal. Since 2016, she has had 9 successful solo exhibitions, over 20 group shows and reached influencer status on Instagram with over 10K followers. 
Her paintings seek to shine light on the strength and perseverance of the historically marginalized, forgotten and silenced female. MacLean has worked tirelessly to hone her craft, exponentially grow her local and international collector base and, over the last two years, has successfully cemented her position as a skilled professional Contemporary Canadian artist. 
Recently accepted into an exclusive artist residency taking place in November 2023 in France at the Chateau Orquevaux, MacLean is currently preparing for her first solo museum exhibition scheduled for next year at the Museum of Dufferin in Mulmur, Ontario.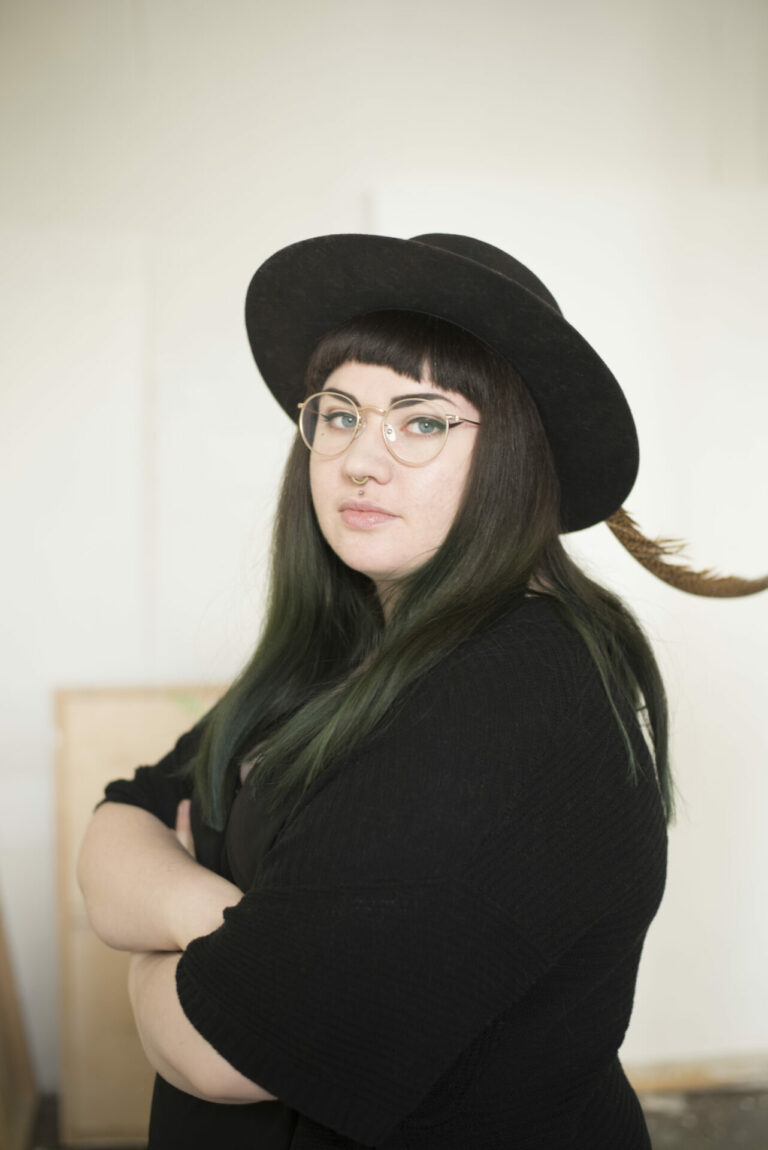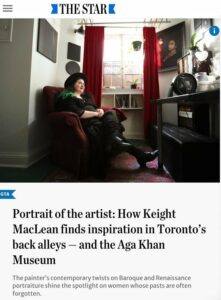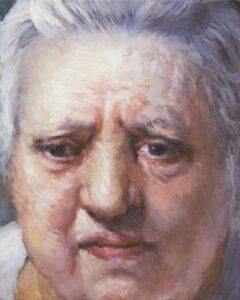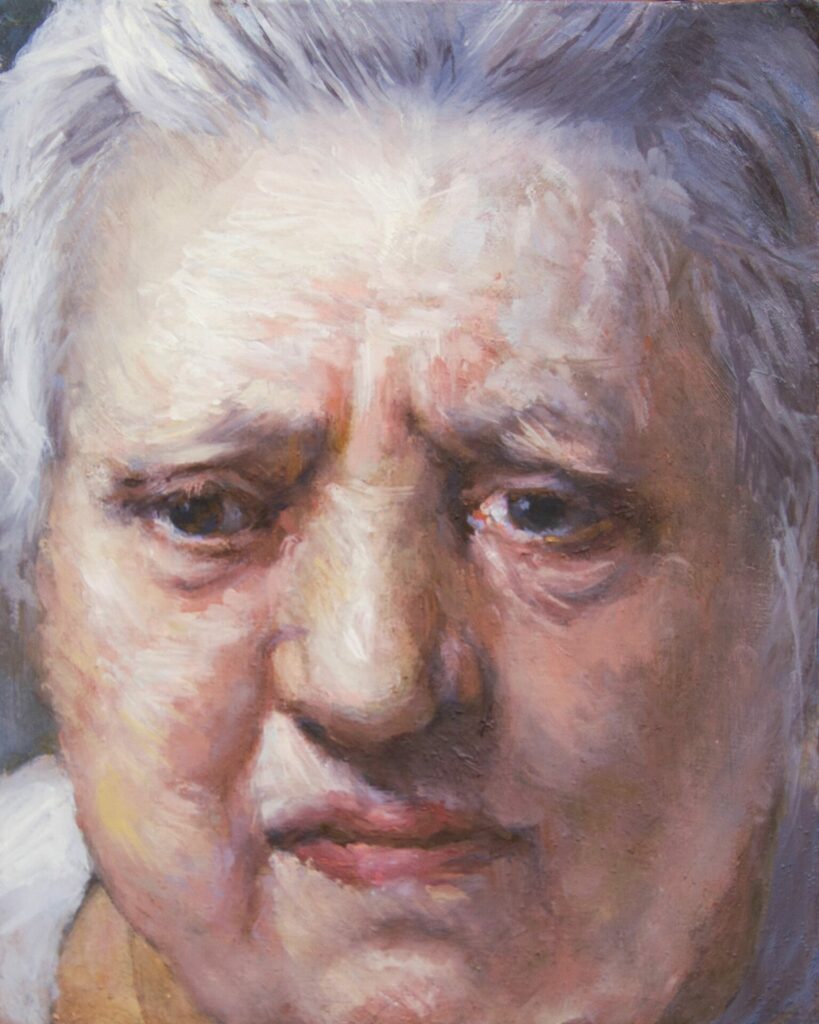 Emerging from isolation ~ Whig Standard – Kamille Parkinson
Margaret Sutherland is one such artist who sought varied means to engage with her art production in relative isolation. The results of her challenges were in an exhibition at Studio 22 on the Market Square, which ended on Friday. Titled "Normal/Abnormal," the exhibition traced (in the artist's own words) her "bumpy, frequently interrupted artistic and personal ride of the past three years."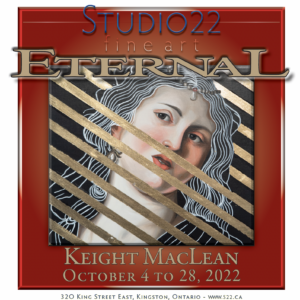 Eternal will be Keight MacLean's 3rd solo exhibition with Studio22 Fine Art. This latest body of work consists of 30 brand new, never-before-seen, pieces created by the artist in 2022. These surviving portraits celebrate the stories of women who would have otherwise been forgotten. Through images on canvas their stories and voices live on eternally.