Kingston based painter JT Winik seeks to capture the fine balance that binds opposites.  A keen observer, her paintings merge beauty and awkwardness, freedom and control, fragility and strength, often evoking a strong emotional sense of discomfort in their portrayal of beauty.
JT's work has been exhibited in group and solo exhibitions in Canada, The Netherlands and Mexico and she is currently represented in galleries in Toronto, Montreal, and Amsterdam. Her paintings have been featured in national magazines, books and book covers in Canada, Holland, Turkey and England. She paints full time from her studio in Kingston and has spent extensive periods working at studios in Spain, Holland and Mexico. Her work has been collected throughout Canada, the USA and Europe.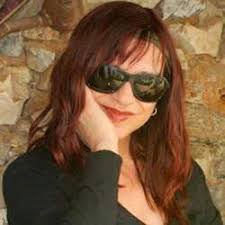 Artist Statement:
As a visual artist, I often explore themes of isolation, introspection and the fusion of contrary states of being. Whether my work is figurative, abstract or in the realm of landscape, I'm intrigued with the pairing of dichotomies, these which may appear in the expression of a face or in the lines of an abstract. Merging beauty and awkwardness, freedom and control, fragility and strength, etc., I seek to capture the fine balance that binds opposites – because that's the world I observe, the world I feel, and the world that most moves me: a world that always knows some sense of discomfort in its beauty.
Artistic Approach:
As an artist, it is difficult to draw a line between one's work and one's life – there is no separation. Creativity creeps into and often permeates most areas of what I do, whether writing a letter, preparing a meal, or standing at my easel with a palette of colours. My deep, overall interest is people – how we interact with others and with ourselves – and I think that drives much of my imagery, my words and even the combinations of what I choose to serve a friend for dinner. Yet, in any of these areas, there is a balance between what you want to do (the idea) and allowing yourself enough freedom to get there (intuition). To achieve the latter I am constantly reminding myself that 'nothing is carved in stone' and that what begins as one thing might, if you allow it, become something quite different but far more enriching.
Ending the decade and kicking off 2020 in a BIG way! Have you spent the better part of 2019 staring at blank walls? Have you dreamed of finding a perfect one-of-a-kind signature piece for your home or office? 2019 has been a great year for Studio22.  We have had 8 successful solo shows as well as acquired a number of fabulous new artists. It is our desire to end the year with an exhibit that offers the most exceptional pieces to our most valued customers for their homes and offices. Something Big is a group exhibit featuring large art by: Bruno Capolongo Jane Derby Stefan Duerst Debra Krakow Rick Lapointe Keight MacLean...
JUNE / JULY / AUGUST SUMMER 2019 Featured Artists Pamela Carter • Margaret Hughes • IMAMess... • Lee Stewart • Norman Takeuchi• Vadim Vaskovsky • Teri Wing • JT Winik
On Thursday, September 27, 2018, over 30 guests visited to Studio22 and participated in an intimate discussion with artist J.T. Winik.
"Art making is intuitive and interactive. Bits and pieces attract each other like magnets and, in the end, the marriage of these elements opens a world that is familiar."
Thematically, Winik's new paintings are composed of two main series; Girl(s) in a Corner and Female Circus Performers. The first series depicts young women in party dresses, sitting alone in corners, confronting the viewer face on. The simplicity of the theme allows the artist's process to focus solely on interacting with mark-making until a figure forms, each with its own personality and attitude. Sometimes these girls appear a bit broken, other times they challenge the viewer, but mostly there's a bit of both. It is that merging of conflicting senses that keeps the audience intrigued - with strength and vulnerability co-habiting as...